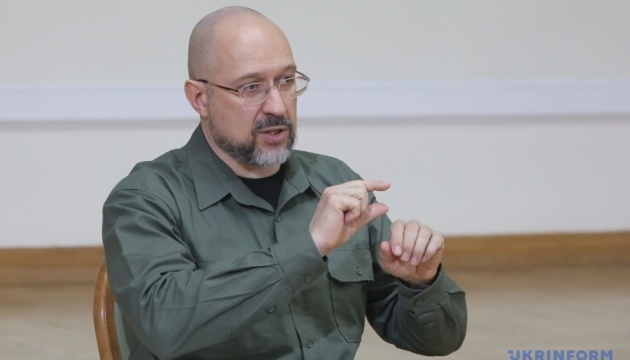 Damage caused by war already exceeds Ukraine's GDP by 1.6 times – PM Shmyhal
Damage caused to Ukraine by Russia's invasion already exceeds the country's GDP by 1.6 times.
Prime Minister Denys Shmyhal said this at a conference call with regional governors on September 28, Ukrinform reports.
"The situation with damage was recorded as of June. The need for funds, according to this report, totals USD 349 billion, almost 350 billion. Of course, this amount is higher than the GDP of our state for the past year. The amount is 1.6 times higher than GDP. Of course, we understand that financial resources are primarily needed for rapid reconstruction, quick recovery, social infrastructure, critical infrastructure, and preparations for winter," Shmyhal said.
In addition, those present at the meeting paid attention to the restoration of important infrastructure and preparations for the upcoming heating season.
"It will be a difficult heating season. We need to prepare and coordinate actions," the Prime Minister emphasized.
Shmyhal added that the synergy of the central and local authorities is the key to a stable passage of winter and further reconstruction of the country.
In a joint assessment (Rapid Damage and Needs Assessment), released on September 9, the Government of Ukraine, the European Commission, and the World Bank, in cooperation with partners, estimate that the current cost of reconstruction and recovery in Ukraine amounts to $349 billion.
iy