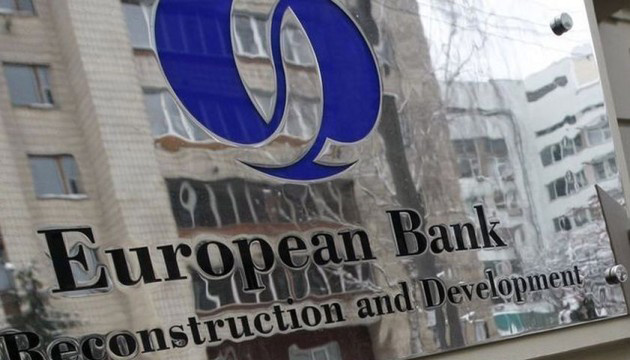 EBRD downgrades forecast of Ukraine's economy for 2023
The European Bank for Reconstruction and Development (EBRD) has left unchanged its forecast of Ukraine's economic decline in 2022, which was issued in May 2022, but downgraded the country's economic prospects for 2023.
The relevant statement was made on the website of the European Bank for Reconstruction and Development (EBRD), an Ukrinform correspondent reports.
In particular, the EBRD's forecast that Ukraine's gross domestic product (GDP) will contract by 30% this year has not changed. Meanwhile, for 2023, the EBRD lowered its forecast of an economic rebound to 8% from 25% foreseen in May.
According to the EBRD, the reduced forecast is a sign of how heavily uncertainty over the shape of the future is weighing on Ukraine's economic prospects.
Although combat operations in more recent months have become more concentrated, covering territory that generates only around 20% of GDP, the devastation of human capital, infrastructure and production capacity has been enormous.
About 15% of the pre-war population had left the country as of mid-August 2022, while a further 15% had been displaced internally.
Economic activity has been severely disrupted, even in regions without combat activity, due to supply bottlenecks, logistical challenges, financial difficulties and a lack of adequate labor.
In addition, Russia's blockade of ports, hampering agricultural exports, and the devastation of many steel-producing facilities in eastern Ukraine have decimated the country's two main exports, which generated almost half of all pre-war export revenues.
As a result, Ukraine's GDP plunged by 15.1% year on year in the first quarter of 2022 and by 37.2% in the second quarter, when the most severe and widespread fighting took place.
Inflation picked up to 23.8% in August 2022 due to supply disruptions and a soaring fiscal deficit, the EBRD noted.
mk