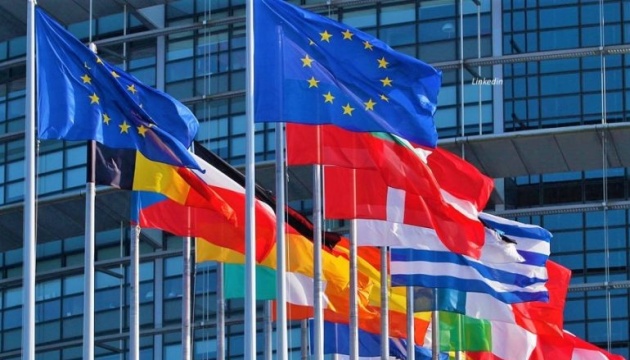 EU preparing new proposals for grants, loans to aid Ukraine
The European Commission has drafted a new proposal that would provide EUR8 billion in financial aid to Ukraine through a mix of grants and loans.
That's according to Politico, referring to two EU officials, Ukrinform reports.
The EU would disburse up to EUR5 billion as long-term loans leveraged on the back of guarantees provided by EU countries, according to their contribution to the bloc's budget. Interest payments would be subsidized by the EU's budget. The remaining amount, around EUR3 billion, would be provided as grants, the officials said," according to the report.
The new proposal comes after Germany refused to provide guarantees to support EUR9 billion in loans for Ukraine. Berlin argued that grants are better suited to help the embattled nation, which is already heavily in debt. Earlier, Germany provided its own grant of EUR1 billion.
While there's no timeline yet, the Commission is aiming to obtain approval by the European Parliament and EU countries in September so that disbursement can start in October, one source said.
Ukraine President Volodymyr Zelensky in his latest video address blasted the EU for the delay in aid.
Back in May, EU leaders pledged to provide "up to EUR9 billion" in macro financial assistance to Kyiv. But so far, the Commission has only been able to disburse EUR1 billion in loans backed by the EU's budget.
Kyiv has been running a budget deficit of around $5 billion per month since Russia's invasion. It has called on international donors for help so it can cover basic costs like pensions and public sector wages.