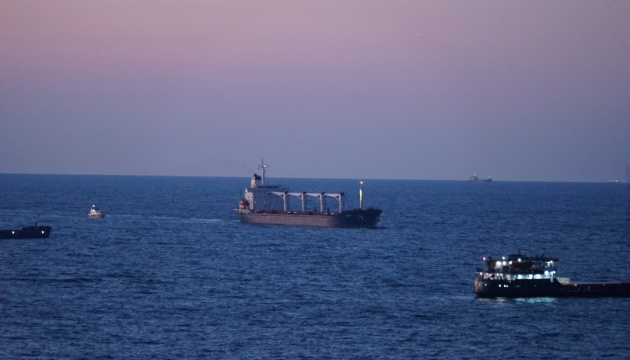 Ship with Ukrainian grain anchors at entrance to Bosphorus Strait
The RAZONI ship loaded with Ukrainian grain, which reached the shores of Turkey today, anchored at the entrance to the Bosphorus Strait.
Ukrinform reports this with reference to the Turkish Ministry of Defence.
"The dry cargo ship RAZONI, loaded with corn, which left the port of Odesa yesterday, reached the Black Sea entrance to the Bosphorus Strait and anchored at the assigned place," the Turkish Ministry of Defense said.
Dün Ukrayna'nın Odessa Limanı'ndan hareket eden mısır yüklü RAZONİ kuru yük gemisi İstanbul Boğazı Karadeniz girişine ulaşmış, kendisine tahsis edilen mevkiye demirlemiştir. pic.twitter.com/ay7zmTfrzT

— T.C. Millî Savunma Bakanlığı (@tcsavunma) August 2, 2022
As reported, on Monday morning, the first ship carrying Ukrainian grain left the Odesa port along the "grain corridor". The arrival in Istanbul was expected at 15:00, but due to weather conditions, it was postponed.
iy