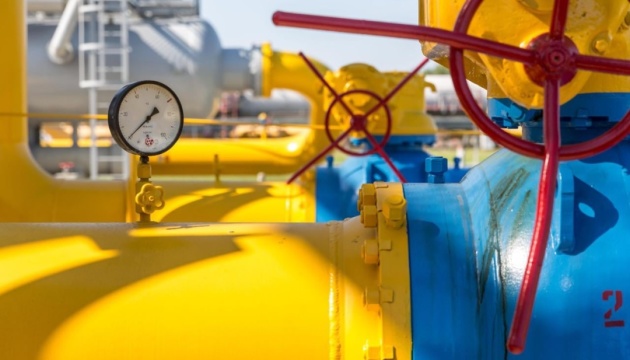 Volume of gas transit via Ukraine at 30-year low - GTS operator
In June, the volume of gas transit through the Ukrainian gas transmission system reached a historical minimum since 1991, amounting to a mere 1.25 billion cubic meters.
This was reported by the press service of Gas TSO of Ukraine on Friday, July 1, as seen by Ukrinform.
"Against May 2022, the volume of transit through Ukraine dropped by 37%, and in June of the previous year, gas transit volumes were higher by almost three times. Gazprom used only 38% of the reserved capacities (3.29 billion cubic meters) under the long-term contract," the report says.
Gazprom continues to refrain from using the reserved and paid capacity at the Sudzha entry point, which is 77.2 million cubic meters per day.
"The Russian monopoly took no advantage of the opportunity to transfer Sokhranovka point's capacities and neither do they participate in capacity reservation auctions," the press service added.
It is indicated that, together with the restriction of transit through the Nord Stream pipeline, this leads to the "draining" of the EU gas market and price hikes. In particular, since early June, gas prices in Europe have increased by almost 42%.
Earlier, Minister of Economy and Vice Chancellor of Germany, Robert Habeck called the significant reduction of Russian gas supplies to Europe an "economic attack" by Putin. Russia, according to Habeck, has weaponized energy, limiting supplies through the Nord Stream 1 gas pipeline, which is the main transit route into Germany. He emphasized that "such a strategy must not see success."