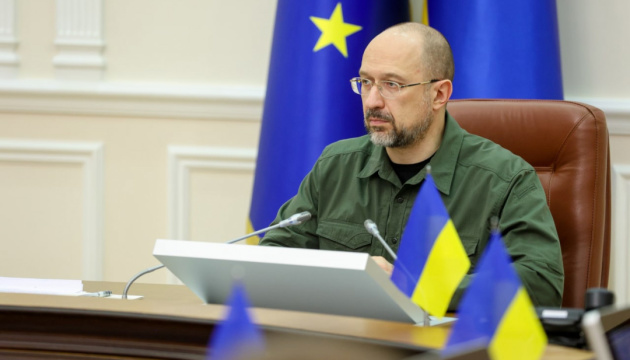 Shmyhal thanks European Commission for announcing EUR 1B in support to Ukraine
Ukrainian Prime Minister Denys Shmyhal has thanked European Commission President Ursula von der Leyen and Vice President Valdis Dombrovskis for the financial support provided by European partners.
He wrote this on Twitter, reports Ukrinform.
"Grateful to President von der Leyen and Executive Vice-President Valdis Dombrovskis for announcing €1 bln Macro-Financial Assistance in the framework of €9 bln package. Such strong support will make Ukraine stand! Hope for further unwavering assistance!" Shmyhal wrote.
Earlier, von der Leyen announced on Twitter that the European Commission proposes to provide Ukraine with EUR 1 billion. The disbursement of the first part of the macro-financial assistance was announced in May.
According to her, this will help meet the urgent needs of the country.
On February 24, Russia began a new stage of the war against Ukraine - a full-scale invasion. The invaders are shelling and bombarding Ukrainian cities, towns and villages.
Photo: Cabinet of Ministers