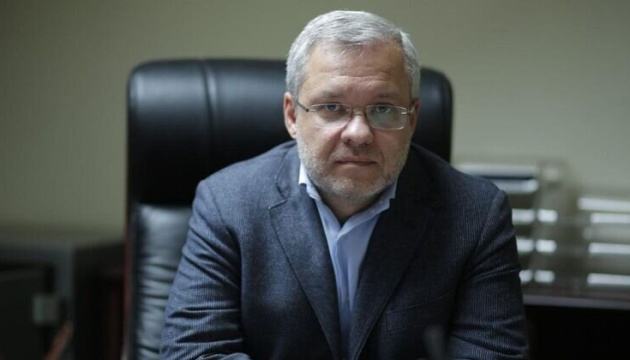 Ukraine, Canada discuss countering Russian aggression in energy sector
Ukrainian Energy Minister German Galushchenko and Canadian Natural Resources Minister Jonathan Wilkinson have held an online meeting and discussed energy security in the context of the Russian armed aggression in Ukraine.
The relevant statement was made by the Ukrainian Energy Ministry, an Ukrinform correspondent reports.
"The parties discussed energy security and countering the Russian aggression in the energy sector, including another stage of Russia's gas blackmail against Europe. Galushchenko stressed that Russia had reduced gas transit volumes towards Europe for political reasons only. This also refers to Gazprom's statements about gas transit volumes towards Europe allegedly reduced due to delays in returning the Siemens turbine, which was used in the Nord Stream 1 gas pipeline and is now being overhauled in Canada, to the Russian side," the report states.
Galushchenko noted that the said turbine is one of seven turbines that ensure the operation of the relevant compressor station. Thus, it is technically possible to carry out the load without that turbine. Meanwhile, returning the turbine without any urgent need "may become a dangerous precedent" in the context of sanctions policy and maintaining pressure on the aggressor state.
According to Galushchenko, Ukraine's gas transmission system has enough capabilities to ensure stable gas supplies to EU countries. But, Russia's Gazprom refuses to use this opportunity, and now just 38% of the booked capacities of Ukraine's gas transmission system are used.
mk