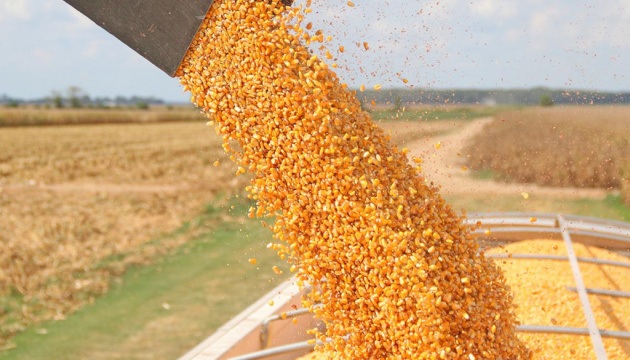 Russian invaders taking grain from Zaporizhzhia Region by train
Russian invaders are taking Ukrainian-produced grain from Zaporizhzhia Region to Crimea by train. They are also preparing to steal the newly-harvested crops, including by sea.
The relevant statement was made by Melitopol Mayor Ivan Fedorov during a nationwide telethon, an Ukrinform correspondent reports.
"Today there are the glaring facts of grain thefts. It started over a month ago, when they [Russian invaders – Ed.] began to take grain from our elevators, threshing floors. But, the scale of thefts was absolutely different at start: about 20-30 cars were taken towards Crimea per day. Now we are talking of different figures: they have started to take grain by train," Fedorov told.
In his words, Russian occupiers are establishing a fleet of trucks, preparing to use Berdiansk Port and transport grain from there by ship and barge.
"They are also preparing to steal the newly-harvested crops. Our task is to record everything that happens," Fedorov noted.
A reminder that, within the temporarily occupied areas, Russian invaders offer farmers to cooperate under the '70 for 30' scheme, i.e. they will seize 70% of crops, and farmers will have 30%. In addition, farmers are not allowed to transport their crops to the Ukrainian-controlled territory.
mk