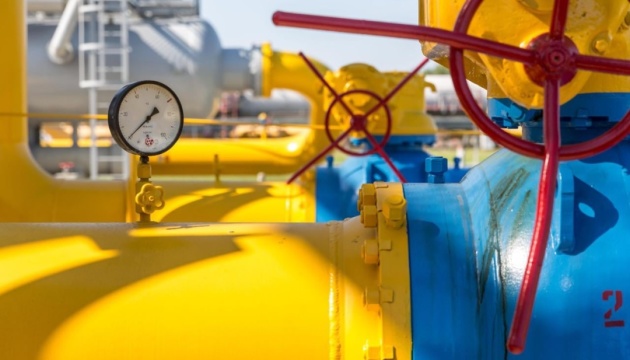 Ukraine asks Germany to shut down Nord Stream 1 gas pipe
Gas Transmission System Operator of Ukraine (Gas TSO of Ukraine) and NSJC Naftogaz of Ukraine has appealed to German regulators to review legislation as regards gas transmission through the Nord Stream 1 pipe and assess the route in terms of security of gas supplies to Europe.
That's according to Gas TSO of Ukraine's press service, Ukrinform reports.
"On 27 May 2022 LLC Gas Transmission System Operator of Ukraine and National Joint Stock Company Naftogaz of Ukraine submitted requests to the Federal Ministry for Economic Affairs and Climate Action of Germany and Bundesnetzagentur (BNetzA), asking that BNetzA reconsider its decision of 20 May 2020, pursuant to which the gas interconnector Nord Stream 1 was granted a derogation from the application of German (and EU) energy regulation requiring unbundling, transparent tariffs, and third party access for a period of 20 years with effect from 12 December 2019.
The derogation was granted to the operator of Nord Stream 1 based on the assumptions that the gas pipeline would strengthen the security of gas supply in Europe, increase market competitiveness, and ensure energy solidarity. However, these assumptions have subsequently been proven wrong, and significant changes in circumstances provide a legal basis for BNetzA to exercise its authority to reassess its Derogation Decision.
Among the many changes in circumstances, GTSOU and Naftogaz invoked in particular the following:
The gas crisis in Europe with energy prices soaring from the autumn of 2021 is, to a significant extent, the result of Gazprom's abusive policy of deliberately restricting gas supplies, initiated to exert pressure on Germany and the EU countries to approve the Nord Stream 2 gas pipeline on anti-competitive terms, contrary to European law;
On 31 March 2022, the president of the Russian Federation issued a decree requiring European gas buyers to pay for gas from Russia in rubles, and providing that gas supplies would be cut if this demand is not adhered to, based on which gas supplies to Bulgaria, Poland, and Finland were stopped;
On 8 May 2022, Russian occupation authorities interfered with the operations of the Novopskov gas compressor station immediately downstream of the Sokhranivka Russia-Ukraine interconnection point, by rerouting and offtaking gas from the gas transit flow. Gas designated for EU customers was illegally withdrawn from the main pipeline. To comply with the sanctions, Gazprom terminated gas flows through the Yamal pipeline in Poland while continuing to transport at maximum capacity through NS1, which contradicts a key assumption for the derogation decision.
Therefore, the derogation granted to Nord Stream 1 should principally be revoked, and the use of Nord Stream 1 should be suspended in full. Alternatively, GTSOU and Naftogaz consider that the derogation decision should be adjusted, limiting the use of NS1 as much as the BNetzA in its discretion finds appropriate. In both cases, new conditions should be imposed requiring a corresponding increase in the use of the Ukrainian GTS which has the necessary available capacities.
As reported earlier, Gas TSO of Ukraine called on Europe to prevent Russia from further blackmailing and manipulating the gas market, and impose an embargo on Russian energy supplies to strip Moscow of profits that help it fund the war with Ukraine.