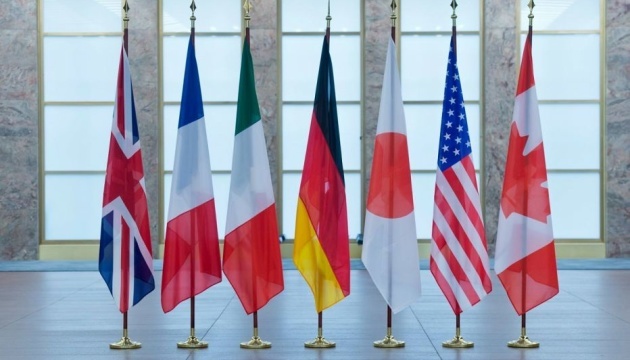 G7 preparing new economic aid package worth $15B for Ukraine – WP
The financial leaders of the G7 nations are preparing a major new economic aid package to help the Ukrainian government offset losses from Russia's invasion.
The relevant statement was made by The Washington Post, referring to the two officials familiar with the G7 plans, an Ukrinform correspondent reports.
"Global officials have discussed providing as much as $15 billion in aid to the Ukrainians to cover financial losses caused by the war," the report states.
The final details are still being worked out, according to the sources.
Ukrainian officials estimate they face a monthly deficit of roughly $5 billion. The G7 aid would be intended to cover the Ukrainian deficit for three months, amounting to short-term economic assistance, as world leaders have signaled that a much bigger long-term recovery package may be necessary.
mk