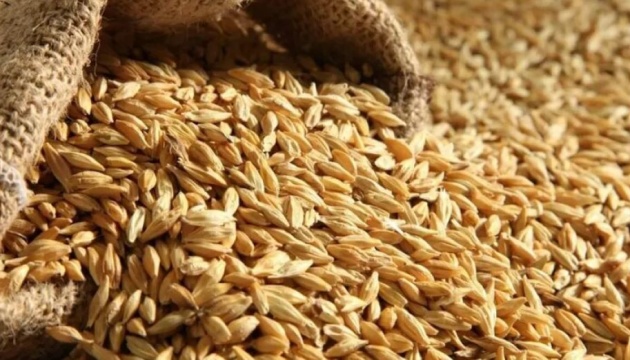 Ukraine has stocked up on food - minister
Ukraine has stockpiled the necessary food products, but due to the ongoing war and the inability to export Ukrainian agricultural products, issues may arise in a number of countries.
That's according to a Minister of the Cabinet of Ministers, Oleh Nemchynov, who spoke at a national telethon, an Ukrinform correspondent reports.
"We have repeatedly said that Ukraine has stocks of all necessary products. But how the world will live without Ukrainian grain, without Ukrainian corn, without Ukrainian oil is a big question," Nemchynov said.
In this regard, he recalled that President Volodymyr Zelensky appealed to world leaders to help unblock seaports so that grain could be exported to prevent famine in a number of countries, and called on Russia to prevent the sale of stolen grain.
The Minister of the Cabinet of Ministers also noted that the sowing campaign had been completed in almost half of the regions. According to the official, the area under crops is slightly smaller than last year. Farmers have changed the structure of crops, he added. "But in general, the sowing was quite successful, despite the fact that the enemy tried to disrupt it, purposefully striking oil depots, warehouses, silos, destroying equipment, and in the temporarily occupied regions – simply stealing it," said the official.
As Ukrinform reported, earlier the Ministry of Foreign Affairs warned other nations against buying stolen Ukrainian grain.
According to the Ministry of Agrarian Policy, the invaders have already stolen at least 400,000-500,000 tonnes of grain worth more than $100 million.
Prime Minister Denys Shmyhal noted that as of May 9, some 8.6 million hectares were sown with various agricultural crops, which is only 24% less than last year.