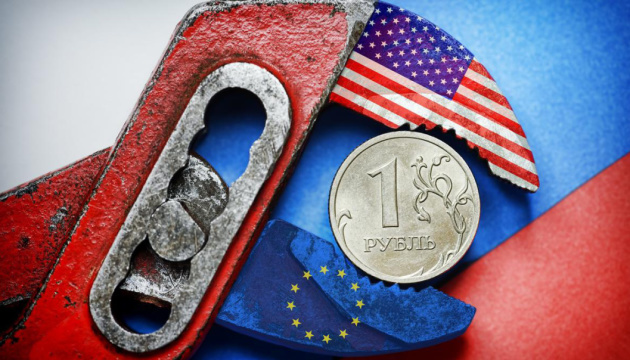 Moscow admits economic collapse – CCD
The Russian authorities have openly acknowledged that the country's economy will face losses amid sanctions in the near future, and its structural adjustments to the new realities are unlikely.
The relevant statement was made by the Center for Countering Disinformation (CCD) at the Ukrainian National Security and Defense Council (NSDC) on Telegram, an Ukrinform correspondent reports.
According to the April survey from the Research and Forecasting Department of the Bank of Russia, the most shocking effects for Russia's economy are now restrained by the fact that many enterprises continue using old imported material and component part stocks.
The attempts to establish supplies through the so-called 'parallel imports' will complicate logistics and cause a spike in product prices to 'non-market' levels. Import substitution in the context of 'gray' imports will lead to the manufacture of deliberately uncompetitive products.
Russian analysts concluded that, amid sanctions, Russia's economy would reach self-sufficiency at the 'pre-digital' level in several years.
"This is that very price of war Russia's economy has already started to pay," the CCD noted.
A reminder that, on February 24, 2022, Russian President Vladimir Putin initiated a full-scale invasion of Ukraine, starting a war. Russian troops are shelling and destroying the key infrastructure facilities, launching missile and air strikes on Ukrainian cities and villages, torturing and murdering civilians.
Photo: dpa
mk