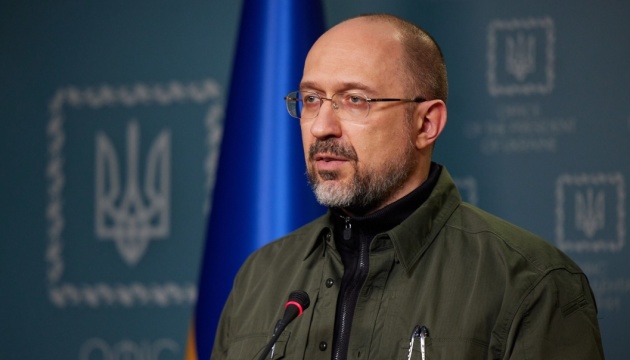 PM Shmyhal: Ukraine's recovery after war with Russia to cost about $600B
A full-scale recovery of Ukraine after the war will cost about $600 billion.
"We estimate that full-scale recovery will cost around $600bn. For now, there are 14 government groups that have been set up to count precisely all the destruction done by the Russian invasion. This will be not only the harm done to infrastructure but also environmental damage and business losses," Prime Minister of Ukraine Denys Shmyhal wrote in the op-ed for The Economist, the Government portal informs.
According to him, the Ukrainian government has already created a recovery fund for long-term reconstruction. The recovery fund can be a one-stop solution for reconstruction. It will reduce logistical and administrative costs. "We encourage our international partners to channel everything through this fund. The restoration of the country's infrastructure is the obvious place to start," the PM noted.
The Head of Government considers that the full-scale Russian invasion of Ukraine has also produced a significant impact because of the broader economic shock to the world economy. Last year Ukraine was the second-largest grain supplier to the European Union, accounting for 14% of the EU's grain imports. Ukraine was also the world's largest exporter of sunflower oil, with a share of some 47% of the global supply. "So Russia's aggression threatens to spark a global food-supply crisis. It could also affect many other industries, such as the tech world. Ukraine's two leading suppliers of neon, which produce half the world's supply of a crucial ingredient for making chips, have had to stop operations because of the Russian assault," Shmyhal stressed.
On February 24, Russian president Vladimir Putin announced a full-scale invasion of Ukraine. Russian troops destroy infrastructure, massively shell residential areas of Ukrainian cities, towns, and villages using artillery, MLRS, and ballistic missiles.
ol