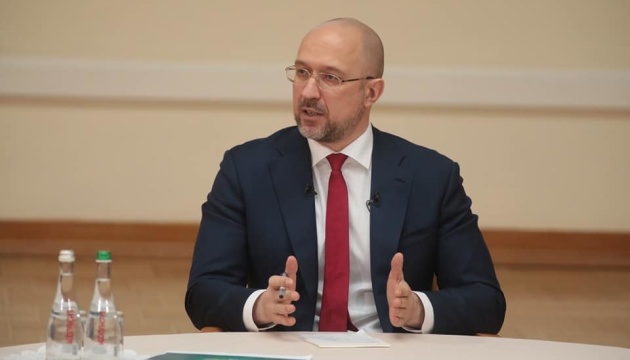 Ukraine to sign 12 intergovernmental agreements with Turkey on Feb 3 - Shmyhal
Ukraine and Turkey will sign 12 intergovernmental agreements that will bring cooperation between the two countries to a new level in the economy and the sphere of high technology.
Ukrainian Prime Minister Denys Shmyhal said this at a government meeting on Wednesday, February 2, according to an Ukrinform correspondent.
"With regard to cooperation with the international community, we have a truly historic decision on the agenda. This is a free trade agreement with Turkey, which will be approved today at a government meeting. We have intensified negotiations with our Turkish partners so that the agreement meets the interests of Ukrainian businesses and creates opportunities for our exports, the potential for the modernization of Ukrainian enterprises. In addition, the government will approve four more agreements with Turkey on cooperation in various fields. First, we are talking about a framework agreement on cooperation in the field of high technology, aviation and space. We will also approve an agreement on cooperation in the field of youth policy and amendments to the agreement strengthening cooperation between the law enforcement agencies of our countries. […] In total, 12 intergovernmental agreements between Turkey and Ukraine are to be signed tomorrow," Shmyhal said.
He stressed that in recent weeks the government and the president have held dozens of meetings with Ukraine's international partners.
"The coalition in support of Ukraine today is bigger than ever. It is also an important factor that will deter the aggressor country from possible attempts to escalate. For our part, we will continue to build our army, develop and reform our economy and cooperate with the international community, so that Ukraine could be strong and ready for any challenges," Shmyhal said.
Earlier reports said that Turkish President Recep Tayyip Erdogan would visit Kyiv on February 3. A high-level meeting of the Ukrainian-Turkish Strategic Council will take place as part of the visit, and a free trade agreement between the two countries could be signed.
op