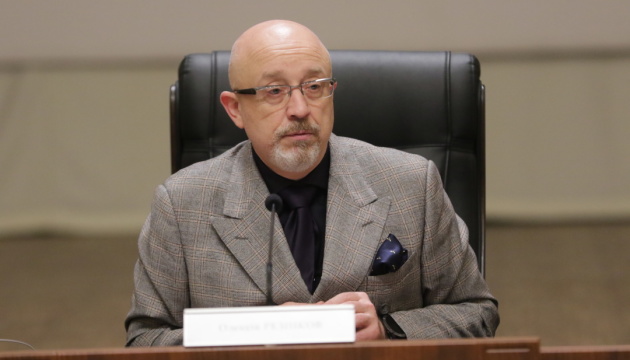 Defense chief says soldiers' allowance could be raised in 2022
Raising military allowances is an urgent issue for the government, so the plan is to increase their base rate to double the minimum wage by 2023.
This was stated by Defense Minister Oleksiy Reznikov in an interview with LB.ua, Ukrinform reports.
"The No. 1 problem is financial security. I said from the Verkhovna Rada rostrum that a soldier receives UAH 10,300, while the minimum income of their peers in the labor market is UAH 14,000. The difference is significant. I repeat, the Armed Forces is the country's largest employer, with only 10% of the 261,000 being conscripts and the rest being contractors. Therefore, increasing allowances requires huge budget spending. So there's a presidential decree to tie the base rate for allowances in the Armed Forces to the size of two minimum wages. Our ambition is to gradually increase it as much as our resources allow. Perhaps the fiscal field will allow this to be done in the summer, and I will be asking Serhiy Marchenko (Minister of Finance - ed.) to put the issue to a parliament vote. In 2023, we must reach an actual increase," the minister said.
Reznikov noted that salary has already been raised for most sensitive military jobs - war medics, pilots, and servicemen with the Special Operations Forces.
As for the so-called "paperwork army", Reznikov noted that the middle ground is currently being sought to get rid of certain Soviet atavisms, while making sure the accounting work is done properly.
The minister added that efforts were underway to shift accounting toward digital, noting that the perfect solution in his opinion would be a secure ID card for all servicemen, which would hold data on all weapons, ammo, and other government property handed to them and then utilized – all to get rid of excessive paperwork flow.
As Ukrinform reported earlier, on December 30, 2021, President Volodymyr Zelensky signed a decree "On additional measures to ensure social guarantees for servicemen with the Armed Forces of Ukraine." According to the decree, the Cabinet of Ministers shall ensure from 2023 the minimum amount of financial support for servicemen of the Armed Forces of Ukraine (except for conscripts) at a level that is double the minimum wage established by law as of January 1 of a given calendar year.
The Government shall also submit to the Verkhovna Rada by June 30, 2022, a bill aimed at improving the system of financial security of servicemen, taking into account the best practices of leading foreign nations.
im