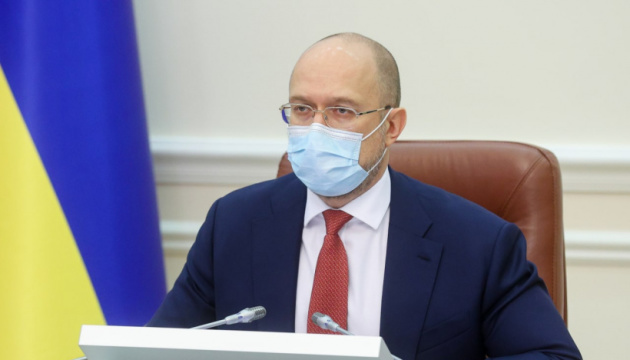 PM Shmyhal: Ukraine to attract foreign investment in energy
Ukraine plans to attract foreign investment in energy to achieve the goals of energy independence and decarbonization.
"We will continue to harmonize the Ukrainian legislation with EU legislation in the energy sector. Among the key tasks are strengthening Ukraine's energy security, increasing the investment attractiveness of the energy sector, and attracting foreign investment," Prime Minister Denys Shmyhal said during the online discussion "Reforms for Investment in Ukraine", an Ukrinform correspondent reports.
According to the PM, investments will be attracted to achieve the goals of energy independence, decarbonization and clean energy.
Shmyhal stressed that Ukraine would synchronize its policy with the European Green Deal by fulfilling its climate commitments.
The Head of Government also noted that the Great Thermal Modernization program was launched this year, allowing for the insulation of thousands of high-rise buildings and social facilities and reducing energy costs.
"This will be a significant booster for the economy as this program will also involve business, and we will give the opportunity to develop our economy and production more actively," Shmyhal said.
In November 2021, Ukraine joined the Net Zero World Initiative, which will provide access to the expertise of the U.S. Department of Energy for the possible implementation of pilot decarbonization projects.
At the COP26 climate conference in Glasgow, more than 40 countries, including Ukraine, undertook to phase out coal-fired power. Major coal consuming countries, including Canada, Poland, Ukraine and Vietnam, will gradually phase out the use of this type of fuel for electricity generation. Richer and larger countries plan to do so in the 2030s, followed by others in the 2040s.
ol