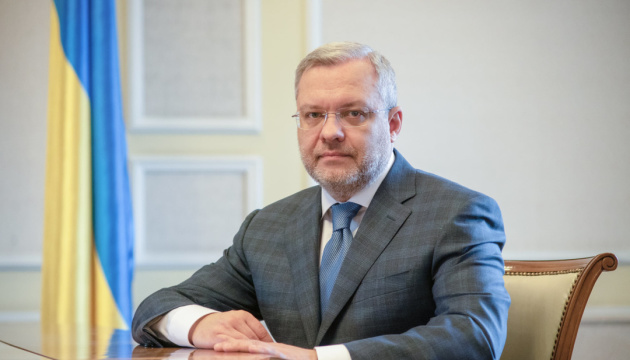 Minister Galushchenko: Ukraine's energy system works consistently
Ukraine's energy system works consistently and provides the required amount of electricity to consumers.
"As for the operation of the energy system, I would like to note that it works consistently and covers the amount of electricity required by consumers," Energy Minister of Ukraine German Galushchenko said at a briefing, an Ukrinform correspondent reports.
He outlined the energy system reserves: 2,500 MW – hydroelectric power plants, hydroelectric pumped storage power plants, and thermal power plants; 900 MW – nuclear power plants.
According to Galushchenko,14 power units out of 15 are currently operating at the NPPs, carrying the base load.
Ukraine currently imports coal by sea, having a rhythmic schedule of supplies until the end of the heating season, the minister added.
As reported, since the beginning of the heating season, coal reserves at the storages of public and private thermal power plants have increased by 26%. As of January 17, 2022, 681.3 thousand tonnes of coal were accumulated at TPP storages, of which 552.1 thousand tonnes – at private generation storages, 129.2 thousand tonnes – at state-owned power plants.
ol