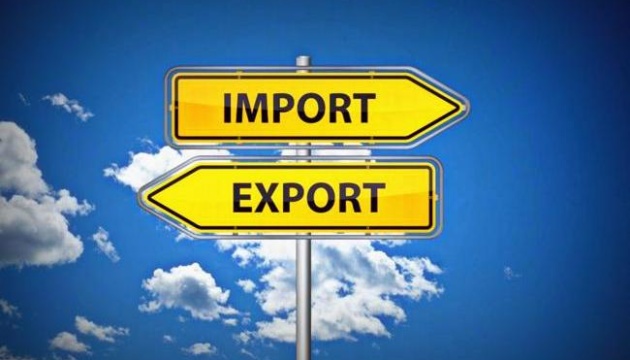 Ukraine ranks fourth in EU agri-food imports
According to the trade monitoring data from January to September 2021, Ukraine ranks 4th in EU's agri-food imports and 14th in agri-food exports from EU countries.
The information on the results of EU agri-food trade in January-September 2021 was published on the website of the European Commission on Tuesday, the results concerning Ukraine are reflected in the text of trade monitoring.
"The top origins for EU agri-food imports in the first eight months of 2021 included Brazil, United Kingdom, United States, Ukraine and China. These countries accounted for 36% of EU27 agri-food imports in value terms," reads the monitoring.
According to published data, in 2020, Ukraine accounted for 4.8 percent of total EU agri-food imports (EUR 5.8 billion), which is lower compared to 2019 (EUR 7.2 billion). This year, the volume of supplies of Ukrainian agri-food products to the EU began to grow again: in the period from January to September, they amounted to EUR 4.4 billion, up 6.9 percent (or EUR 290 million) compared to the same period in 2020.
The volume of agri-food goods imported by Ukraine from the EU also increased. In 2020, Ukraine accounted for 1.5 percent of European agri-food exports, or EUR 2.8 billion. From January to September, Ukraine's agri-food imports from the EU totaled EUR 2.2 billion, up 8.1 percent (or EUR 166 million) compared to the same period in 2020.
According to the data of the State Service of Ukraine on Food Safety and Consumer Protection, 380 Ukrainian companies currently have the right to export goods to the European Union, including 162 enterprises producing products for human consumption and 218 enterprises producing non-food products. In January-September 2021, Ukraine increased its total exports to the EU by 50% up to $21.8 billion. In January-September 2020, this figure was only $14.7 billion.
ol