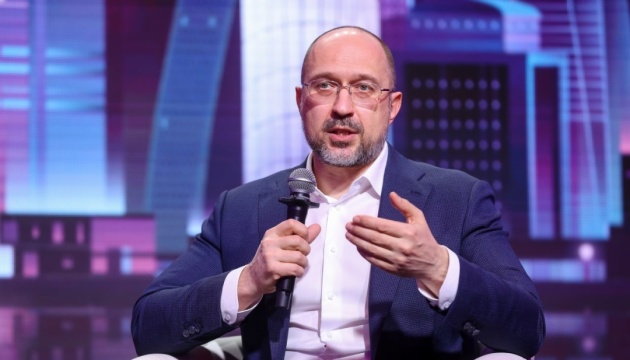 Denys Shmyhal: I want to believe that business will see the government's work on changing the investment climate
The prime minister has named the top six tasks toward economic growth
Last year, the COVID-19 pandemic affected global financial markets and that in Ukraine. Authorities were worried about the vaccination campaign to save people's lives and health and allow businesses to recover from the enforced quarantine restrictions. However, the inoculation campaign has been successfully launched and the latest stats on more than 40% of adult population having been vaccinated are a key factor in ensuring that no new lockdown is in the works. Now we are cautiously optimistic about economic development and changes for the better.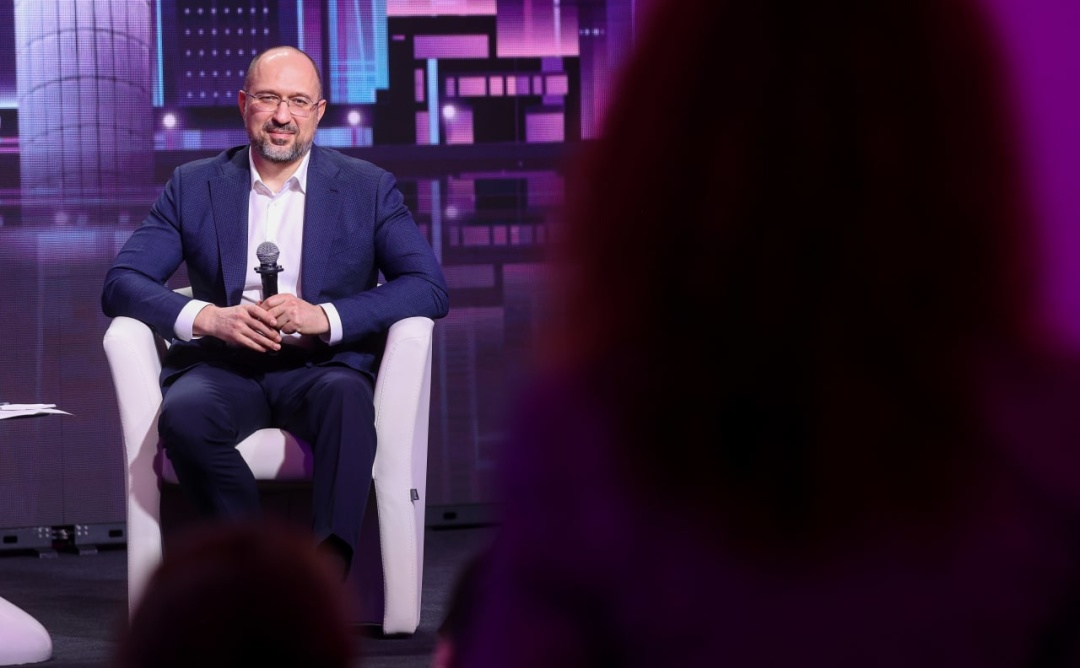 This was emphasized by Prime Minister of Ukraine Denys Shmyhal who spoke at the "Ukraine and the world ahead of 2022" gala event, organized by the Novoe Vremya magazine. The following is a sort of top 6 tasks for the country, taken from the prime minister's speech.
1. Achieving an increase in annual investment to $15 billion and running "rapid" privatization
This year, we expect $6.5 billion in foreign investment, said Denys Shmyhal. Given that we've been living through the second "Covid" year, this is a pretty good figure. Our state's economic development strategy until 2030 lays down $15 billion a year. It is achievable, and we're working on it – in particular, the relevant legislation has been adopted and regulations have been amended to stimulate investment.
We expect the law on "investment nannies" and large investors to work effectively… We have signed and submitted to the Ministry of Economy the first two packages of documents worth $96 million in investment. In fact, there are even more applicants – 20 projects and applications for more than $1.7 billion. I am convinced that next year the number these applications and the volume of investment will be even higher because the law provides good discounts and preferences for investors. We will work to make these preferences even better because we are competing with our neighbors. That is, we want to win regional competition for the investor. Therefore, this work will be permanent and constant. We understand our weak points - it's connecting to networks and providing long and cheap money for business development. We are working to address these issues.
We made privatization open, and it worked. We will move further along this track… Among the highlights of the government's work will be rapid, explosive privatization – large, small, and medium. We are minimizing the role of the state in the economy in order to make everything efficient.
2. Public-private partnership should be developed so that the economy does not rely only on the state budget
It is impossible to place the burden of economic development and infrastructure on the state budget because it is capped, the prime minister stressed. Miracles don't just happen, as every businessman here understands. We need bank syndicates, effective private investment, we need a public-private partnership. We will also focus on this next year. Concessions of ports, roads, production sharing agreements in the field of hydrocarbon production… We will develop all possible types of public-private partnerships. We see this as a great prospect for our country. This will result in a multiplier – a five-fold increase in investment.
3. Ukraine must continue to work for the liberation of the occupied territories, as this will help move forward and improve the economic situation.
Today, we need to continue working with the international community to ensure that Ukraine has the temporarily occupied territories liberated. They must be freed and (control of our - ed.) borders must be restored. Of course, this will give us even more confidence, even more progress. While negotiations at the diplomatic level are underway and our Army is protecting us, we are working on the implementation of economic reforms and changing the investment climate. And I really want to believe that every year we will hear that business actually sees the government's work on changing the investment climate and economic conditions. This will be the driver that will allow us to achieve 7-8% GDP growth in the future.
We're seeing armed aggression, and this, among other things, affects our efforts to attract investors to Ukraine's financial and industrial markets. Of course, this must be taken into account in the macroeconomic forecast – despite our stability and all the positive factors. Still, this (armed aggression - ed.) affects and slows our development.
4. In 15 years, the funded pension system should generate about $50 billion worth of resources
The funded pension system and the stock market are very interrelated… We have signed a memorandum with the European Bank for Reconstruction and Development, USAID, and the American Chamber of Commerce on the establishment of stock market infrastructure and commodity exchanges in Ukraine. The memorandum stipulates that in three years we will receive the most modern clearing system and the most modern stock exchange. We understand where growth points may be in these areas.
Filling the stock market with financial and economic content is possible when the country has accumulated "long resources." And this should be the funded pension system. According to our estimates, in 15 years the funded pension system will be able to collect and generate about $50 billion in resources, which will be "long"… And on the one hand, it will be a pension for you and me, and on the other hand – a huge economic potential.
5. Ukraine needs thermal modernization and transformation of coal regions
Thermal modernization is something that will help us become energy independent. Important to this end are the agreements on the distribution of hydrocarbon products – this is about the production of gas in the first place. Also, energy modernization of households, industry, and businesses will allow us to save from 30 to 40% on consumption. In fact, more than 50% of Ukraine's gas is imported. Therefore, 40% savings in consumption and an increase in gas extraction by 10% will allow us to break even. Moreover, we can become a gas-exporting country. It is also a point for the government to work on, together with national companies.
Transformation of coal regions is more about the environment, about the fact that we want to move along with a global context. The world is abandoning fossil fuels, switching to alternative sources, switching to hydrogen, and there are no other options for development. Therefore, the state must coordinate the work toward transforming these regions. Most European countries have gone through this, today they are advising us. Next year we will start six pilot transformation projects - from a coal monocity to a city that doesn't depend on mine operations. That's how we will be moving towards 2040. The Transformation of Coal Regions is a major government project, but it is also business-related, as we are considering ways to attract investors to such regions.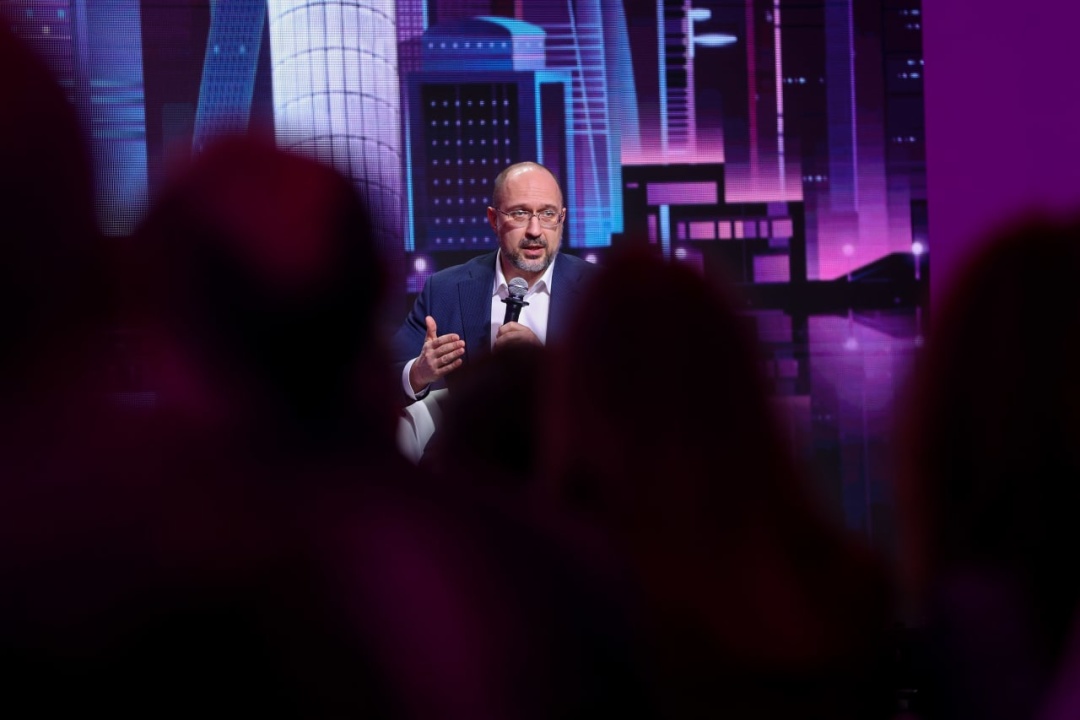 6. Digitalization is needed as an important element of anti-corruption reform and business facilitation
- I'd like to remind you of the already globally-acclaimed brand Diia and I am also convinced that businesses are seeing some relief (thanks to this application - ed.), starting from registration. We will develop digital tools… Digitalization is one of the most important elements and factors of anti-corruption reform because even before being elected, President Volodymyr Zelensky stressed that computers don't take bribes. Today we are competing with Estonia, a world leader in digitalization. We want to be a global leader in digitalization, we want to have a "paperless government" in the near future and are actively working to this end.
By Bozhena Ketsmur, Kyiv
Photo: Government Portal