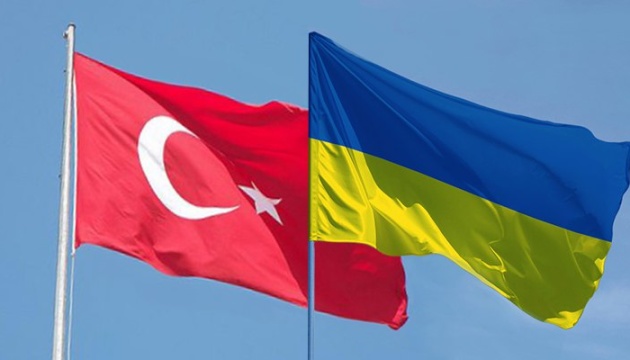 Turkish business wants to set up joint ventures in Ukraine
The strategic dimension of Ukraine–Turkey cooperation gains an increasing practical implementation at the level of business cooperation, which is moving from mutual supply of goods and services to the level of joint ventures involving Turkish business.
"The greatest value is that the focus is not so much on the exchange of goods, but on the possibility of creating joint ventures with the involvement of Turkish business. In particular, there are two requests to facilitate the allocation of land plots for the production in Lviv region ... We are interested in establishing regional contacts between entrepreneurs, business representatives of Lviv region and the provinces of Istanbul and Bursa. In particular, a group of entrepreneurs who came with us are interested in the prospect of supplying individual parts in the machine-building industry," Deputy Head of the Lviv Regional State Administration Vitaliy Zahainyi told Ukrinform.
Following the meetings with the leadership of provinces and business representatives, agreements were reached on the supply of Ukrainian-made attachments made by Donsnab-Zakhid company to the Turkish market. The possible deliveries of craft confectionery and chocolate to Turkey were also discussed.
"It's not so much for retail chains as for restaurants. Turkey has positive feedback about our chocolate products, and this area is well developed in Lviv region," Zahainyi said.
According to him, the provinces of Istanbul and Bursa were chosen to strengthen cooperation not by chance.
"Lviv and Bursa have much in common. Another important advantage and argument for establishing communication is the availability of scheduled flights. It is difficult to establish permanent cooperation with regions that do not have direct flights to Lviv. Lviv's business already has some strong ties with some Turkish companies. For example, in the supply of fabrics for the light industry. The companies are interested in expanding cooperation, not only to buy here but also to supply," the Deputy Head of the Lviv Regional State Administration noted.
Zahainyi pointed out the positive attitude towards Ukraine and Lviv region, in particular, the interest in expanding cooperation in various fields and at different levels. According to him, the successful activity of Turkish business representatives in our country and in Lviv region and the active work of the Turkish Ukrainian Business Association promote trust.
ol