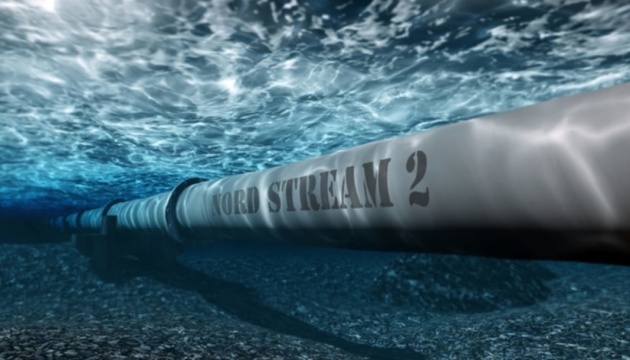 U.S. imposes further sanctions over Nord Stream 2
The U.S. Treasury Department's Office of Foreign Assets Control (OFAC) has officially confirmed the imposition of sanctions against a Russian-linked company and its vessel due to their participation in the Nord Stream 2 gas pipeline project.
The official announcement was posted on the website of the U.S. Treasury Department on November 23 after the State Department published a respective statement the day before, Ukrinform reports.
In particular, Transadria Ltd, a company registered in Cyprus, and the Marlin (UBNV2), a vessel flying the flag of Russia and directly linked to Transadria Ltd, have been added to the OFAC's Specially Designated Nationals and Blocked Persons List.
The U.S. Department of State officially announced on November 22 that it had submitted to U.S. Congress an updated list of restrictions related to Nord Stream 2. The Department of State also recommended imposing sanctions on the two legal entities over their further participation in the Russian gas pipeline project.
op