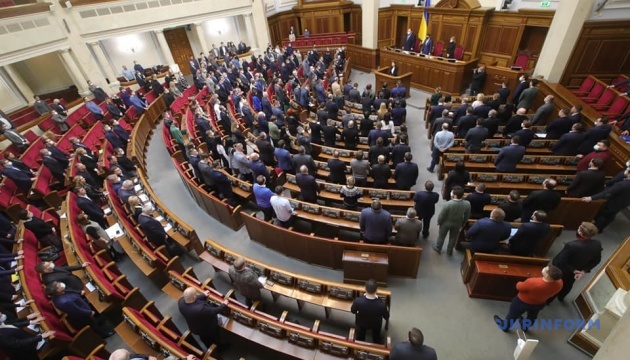 Parliament plans to allocate additional UAH 2.5B for roads, infrastructure projects
The Verkhovna Rada of Ukraine intends to amend the state budget for 2021 and envisage additional expenditures on social issues and infrastructure projects.
The relevant bill, No.6298, "On Amendments to Annexes No.1 and No.3 to the Law 'On the State Budget of Ukraine for 2021' (on the implementation of infrastructure projects and development of social and cultural facilities)" was supported at first reading by 236 MPs, an Ukrinform correspondent reported.
"Implementation of the state budget of Ukraine for 2021 indicates the need for providing additional expenditures to address pressing social issues, implementing infrastructure projects and developing social and cultural facilities by amending the Law of Ukraine 'On the State Budget of Ukraine for 2021," reads an explanatory note.
According to the State Treasury Service, in January-October 2021, revenues of the state budget's general fund were exceeded by UAH 30.3 billion. The increase was achieved due to taxes and fees collected by the tax authorities (up UAH 32.1 billion) and customs authorities (up UAH 8.9 billion). Thus, it is proposed that the general fund of the state budget be increased by UAH 2.5 billion.
iy