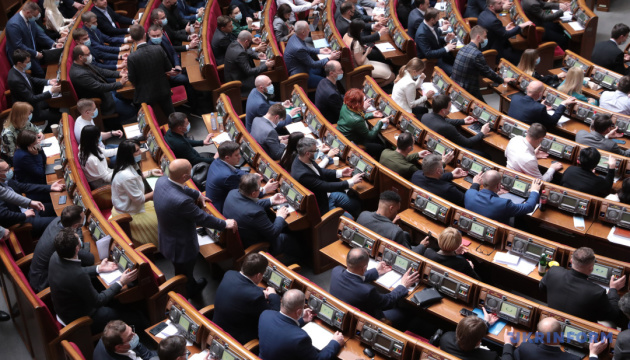 Parliament plans to unite Pension Fund and Social Insurance Fund
The Verkhovna Rada of Ukraine has approved bill No.3663 "On Amendments to the Law of Ukraine 'On Compulsory State Social Insurance' (new edition) and other legislative acts of Ukraine".
Some 231 MPs voted in favor of the relevant bill at first reading, an Ukrinform correspondent reported.
The draft law envisages merging the administrative structures of the Pension Fund and the Social Insurance Fund to reduce administrative costs and improve the performance of key functions related to the implementation of insurance payments. It is proposed that the operational processes of the funds be brought into line with the consolidated system of administration on the basis of the Pension Fund.
At the same time, the draft law envisages approving the share of the single social contribution for each type of social insurance and drawing up separate budgets, which should improve the use of funds and create incentives for the introduction of measures that reduce social risks for each type of social insurance.
In addition, the draft law proposes regulating the issue of crediting funds from the sale of property of social insurance funds to replenish the revenue side of special budgets by type of social insurance.
iy