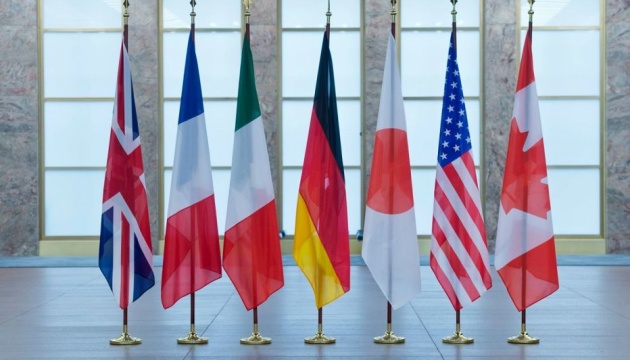 G7 Ambassadors, IMF mission chief discuss Ukraine's progress in SBA
G7 Ambassadors discussed Ukraine's progress in its IMF program with IMF mission chief to Ukraine Ivanna Vladkova Hollar.
"Ambassadors were pleased to hear about Ukraine's delivery against some conditions for its Stand-By Arrangement, including steps on banking and the Deposit Guarantee Fund," reads the statement posted on Twitter account of the UK Presidency of the G7 Ambassadors' Support Group in Ukraine.
As noted, Ambassadors remain committed to help Ukraine implement the reforms that, alongside the IMF program, will support Ukraine's prosperity.
According to G7 Ambassadors, these include completing comprehensive judicial reform, including the High Council of Justice, and corporate governance in line with OECD guidelines.
On October 12, the International Monetary Fund presented its World Economic Outlook. According to the document, the IMF downgraded Ukraine's GDP growth forecast by 20% for 2021 but slightly upgraded its estimate for 2022.
ol