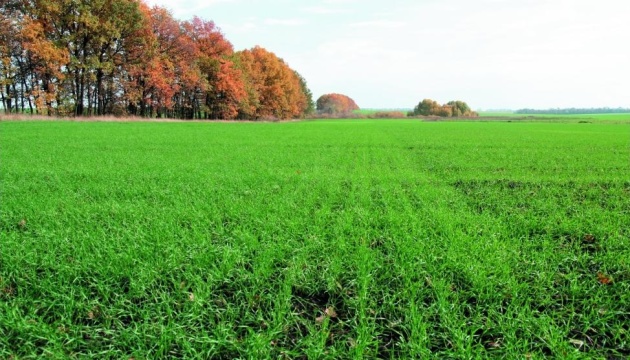 Agrarian Policy Ministry: 60% of projected area already sown with winter crops
As of October 11, Ukrainian farmers sown 4.7 million hectares with winter crops, which is 60% of the projected area, Ukrinform reports with a reference to the Ministry of Agrarian Policy and Food of Ukraine.
It is noted that Sumy region (almost 100%) and Poltava region (98%) became the leaders in terms of sowing rates.
Overall, Ukrainian farmers have already sown 4.2 million hectares with winter wheat (63% of the projected area), 389 thousand hectares (38%) with barley; 120 thousand hectares (75%) with winter rye; 1.0 million hectares (97%) with winter rapeseed.
As reported, as of October 1, Ukrainian farmers harvested 47 million tonnes of grain and leguminous crops from 10.7 million hectares.
iy