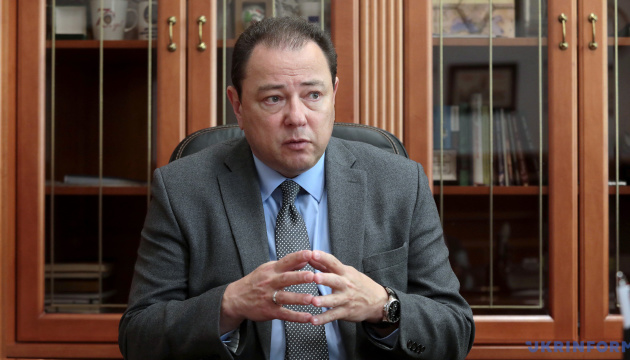 Ukraine's envoy to Japan sees no obstacles to signing FTA
Ambassador of Ukraine to Japan Serhiy Korsunsky sees no obstacles to concluding a Free Trade Agreement with Japan.
That's according to the Ukrainian Prism Foreign Policy Council, an Ukrinform correspondent reports.
"I really hope that the Japanese will agree to start free trade talks. From my point of view, there are no obstacles to this end, because both we and the Japanese have free trade with the EU, Britain, and Canada, for example, that is, our legal framework is almost the same," said Korsunsky.
The ambassador added that, in order to sign the agreement, the two countries need to agree on a limited range of protected goods, remaining convinced that these negotiations would be completed within two years.
"There are certain items, the automotive industry, for instance, which may be somehow protected, but I think in a year or two these talks could be completed and in this regard, we are in a serious discussion with the Japanese side," said the diplomat.
The ambassador also believes Ukraine may be of interest to Japan over its rare earth metals and food products.
In addition, Korsunsky stressed the importance of updating the double taxation convention signed with Japan in 1986, drawing attention to the current disadvantages facing Japanese companies.
"They pay three times more taxes on withdrawn capital than Europeans and therefore this restrains investment a lot… I'd like to believe that this year we'll see a third final round (of negotiations between the finance ministries of Ukraine and Japan - ed.), agree on this convention and amend it," the ambassador remarked.
As Ukrinform reported earlier, in March 2021, Korsunsky said Ukraine was interested in starting negotiations on a Free Trade Agreement with Japan.
im