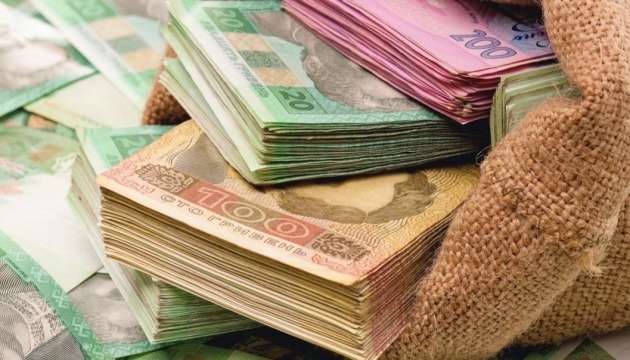 Draft budget for 2022 includes additional revenue reserves totaling almost UAH 33B - Accounting Chamber
The Accounting Chamber of Ukraine has found unaccounted revenue reserves totaling UAH 32.7 billion in the draft state budget for 2022, according to the Accounting Chamber's press service.
"The Accounting Chamber has found additional revenue reserves totaling UAH 32.7 billion, which have not been included in the draft state budget for 2022," the report says.
According to Chairman of the Accounting Chamber Valeriy Patskan, it is possible to increase revenues in the draft state budget due to corporate income tax revenues - UAH 19.2 billion, rent for the use of subsoil for natural gas production - UAH 1.2 billion, excise tax on tobacco and tobacco products, liquids used in electronic cigarettes imported to the customs territory of Ukraine - UAH 11.3 billion, and own revenues of budgetary institutions - UAH 1 billion.
When commenting on the financing of the state budget, the chairman of the Accounting Chamber said that the deficit is projected at 3.5% of GDP, which is 0.5 p.p. more than the limit set in the Budget Code. He added that state borrowings will account for 30.7% of the financial resources of the state budget.
"The projected increase in the yield of government borrowings (domestic - up to 11.7%, foreign - 4.5%) will lead to the growth of expenditures on public debt service," said Patskan.
As reported, for the first time, the draft annual budget of Ukraine is based on the medium-term Budget Declaration for 2022-2024. The projected nominal GDP in 2022 will be UAH 5,368.7 billion. At the same time, the budget deficit will decrease to 3.5% against the expected 5.5% in 2021. The projected average annual exchange rate is UAH 28.6 per 1 U.S. dollar, the inflation rate is 6.2%, the level of expenditures on the security and defense sector is 5.95% of GDP, and the average monthly salary is UAH 15,258 (UAH 17,500 in December 2022).
iy