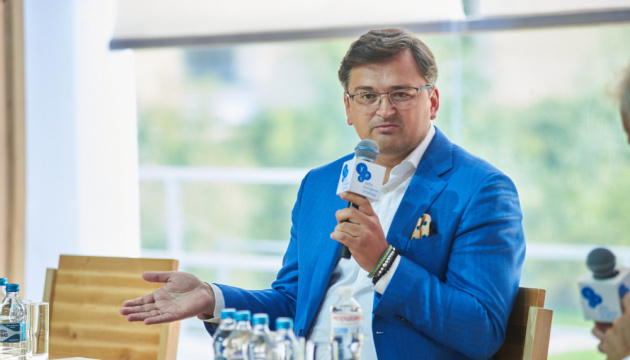 "Green" hydrogen could bring to new level Ukraine's relations with Germany - Kuleba
The development of a hydrogen economy could offer Ukraine a historic chance to become an important energy supplier for Germany, displacing Russia.
The opinion was expressed by Foreign Minister Dmytro Kuleba who spoke at the Freedom of Speech panel show on ICTV, an Ukrinform correspondent reports.
"Thanks to 'green' hydrogen, Ukraine could become what Russia is to Germany in the gas sector. This is truly a historic opportunity, and it is very important to not waste it but build a relationship between Ukraine and Germany that will bring us to the forefront in their both foreign and domestic policy," Kuleba said.
As reported earlier, on August 22, the day Angela Merkel's visited Kyiv, Naftogaz of Ukraine and Germany's RWE Supply & Trading gas trader signed a memorandum of understanding in the field of hydrogen economy.
Last year, the EU approved the Hydrogen Strategy for a Climate-Neutral Europe until 2050, designating Ukraine as a priority partner due to the potential for green hydrogen production and the availability of infrastructure connected to the EU.
Hydrogen is a component of the Green Agreement in the transition from traditional energy sources to renewables. The required investment in such a transition is estimated for Ukraine at least $100 billion.
im