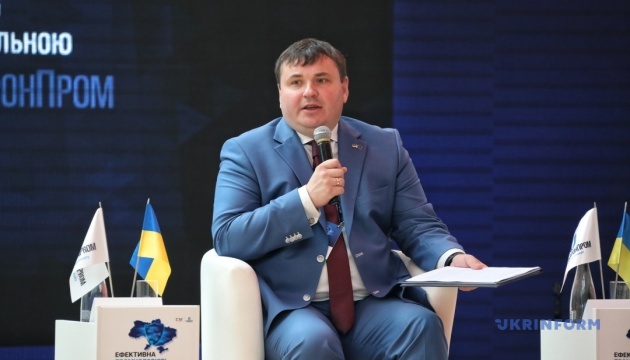 Three An-178 aircraft for Defense Ministry will be built without Russian components - Ukroboronprom
The state-owned Antonov Company will build three An-178 aircraft, ordered by the Ukrainian Defense Ministry, without Russian components, Director General of the State Concern Ukroboronprom Yuriy Husev has said.
"Complete elimination of dependence on the supply of components from the Russian Federation is among the main priorities. The contract for the construction of three An-178 aircraft, signed in the presence of President of Ukraine Volodymyr Zelensky in late December last year, stipulates that all components will be imported," Husev said at the roundtable meeting "Import substitution: the potential for domestic production and strengthening the independence of the state," an Ukrinform correspondent reported.
According to Husev, in order to build An-178 aircraft without Russian components, Antonov Company will have to replace 54% of all parts used for the aircraft. In particular, these are the life support system, transport equipment, supervision system, and special systems.
"We are conducting measures to substitute imports and strengthen cooperation within the concern. As these are new opportunities for the development of high-tech products, which are needed by the defense industry and the economy in general," Husev added.
As Ukrinform reported, in December 2020, for the first time since Ukraine's Independence, the Ministry of Defense ordered three new An-178 transport aircraft from Antonov Company under state guarantees.
In May 2021, Antonov Company completed the construction of the fuselage of the first of three An-178s. The assembly of the first aircraft is at the final stage at Antonov's production facility. Antonov launched the construction of the fuselage of the second of three An-178s.
iy