$1,000 per 1,000 cubic meters: how to repel Gazprom-driven crisis
The key question is whether the gas shortage Europe has faced, which has led to a sharp price hike, can already be seen as Russia using energy as geopolitical weapon?
In the context of Nord Stream 2, leaders of Western powers and their representatives have often said that serious measures will be taken if Moscow blackmails Europe with its gas and uses it as a weapon. And now Europe is already being shaken by the threefold price of gas set by Gazprom! Perhaps it's high time to move from talk to specific action?
…The European gas market is currently in a state of panic. The heating season is to start in a month, while underground gas storage facilities (UGS) in the EU are far from being full (the average for the last five years was about 90%, now it's 70% - ed.). As a result, prices soared. And while last week a thousand cubic meters of natural gas cost $730, now it's almost $1,000.
Analysts say that in 2021, the situation that we observed three years ago may repeat, that is, when in March 2018 the cold atmospheric front "The Beast from the East" hit Europe and gas prices soared to over $1,000. However, according to military-political commentator Oleksandr Kovalenko, the only difference is that in 2018 the Siberian "Beast from the East" was a natural phenomenon, while in 2021, it is a "man-made" threat to the EU, in the literal sense.
"The current gas crisis in Europe is artificial and created by Russia," Mr Kovalenko said.
Gazprom has raised to a maximum gas injection into underground storage facilities within Russia, at the same time minimizing it to gas storages across the EU. The price of the periodic statements by the head of the Russian monopoly, Alexei Miller, that "we are able to cover any demand in the domestic, Russian market, as well as in the European and the Asian ones" is obvious now. Maybe they are, but they don't find it necessary," added Mykhailo Honchar, President of the Center for Global Studies "Strategy XXI."
Simply put, Russia is deliberately restricting gas supplies to Europe. By artificially creating a shortage, Gazprom provides Nord Stream 2 with a good starting position, presenting the pipe as Europe's "salvation" and making things look like only after proper certification and settling a number of technical and legal issues with NS2 the situation will stabilize and prices will fall.
"Also, the NS2 has not been put into operation yet," Mr. Honchar emphasizes. He adds that with the commissioning of the pipeline and the lifting of restrictions on its use (if that happens), there is no doubt Gazprom will start squeezing other suppliers out of Europe through manipulation, by reducing their market share.
So why is there still no reaction from the EU? Is the current situation of natural gas prices not an argument and the only option today is to be held on Russia's leash?
The situation is not too optimistic…
Unfortunately, Oleksandr Kovalenko admits, in order to get through this heating season safely, Europe will have to accept Moscow's conditions. After all, everything has been calculated: the energy crisis in the EU countries might provoke public discontent, which Russia is very good at exploiting.
"Remember at least the Yellow Vests protests in France, which kicked off as a peaceful rally of farmers and ended in large-scale riots. Moreover, the protest movement was radicalized by groups close to the National Front of the pro-Russian Marine Le Pen, and among their leaders were even militants who fought in Donbas against Ukraine. Similarly, there were protests in Catalonia, also fueled by Russian agents of influence," said the expert.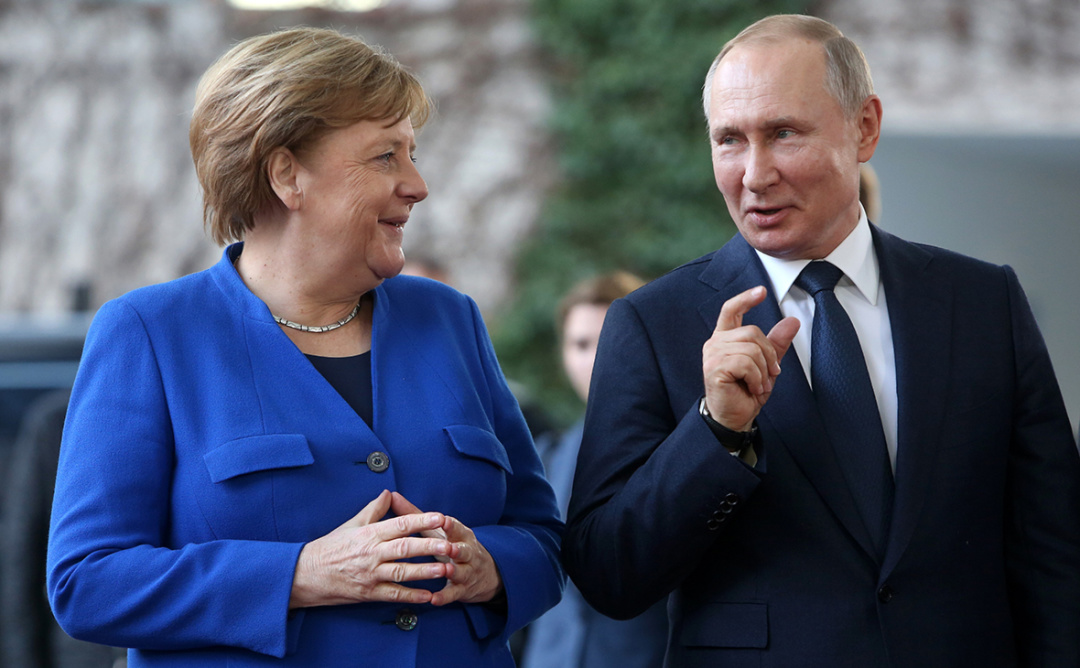 It is also concerning that Ms. Merkel, who actually defended the completion of NS2, had been warned about all this. But it seems it wasn't even necessary: Berlin was well aware of this, assessing own benefits. It was reported that in Germany, NS2 had been lobbied by former "combat comrades" from the GDR's Stasi secret service, who have grown to become simply friends.
But the upcoming heating season may well lead to destabilization across Europe, which Brussels cannot allow, so they will act with the utmost caution. "However, in 2022, it is vital for the EU to develop a new strategy for energy independence and relations with Moscow. Of course, that's unless these processes are hampered by the Russian lobby in European politics. And I'm more than sure that these obstacles will indeed be created," Mr. Kovalenko added.
A similar opinion was expressed by international political expert Maksym Yali: "Why is the EU silent, why is there no reaction? First, NS2 has not yet been commissioned, so the EU has no reason to make such statements, because the 'guarantees' and possible sanctions in case Russia uses the pipeline as a geopolitical weapon concerned the second string of Nord Stream. Therefore, the Kremlin's actions do not result in any sanctions. "
Secondly, the political expert continues, Germany, which offered such "guarantees" to Ukraine, has long-term contacts with Gazprom, therefore buying its gas at a price of about $230 per 1,000 cubic meters. "So Germany suffers no losses. On the contrary, it is interested in launching NS2 as soon as possible in order to receive gas at lower prices. And such pressure on countries that do not have such contracts, thus buying gas on the spot market, while opposing the launch of NS2, is actually to the benefit of Germany and companies representing other countries participating in the project."
By the way, Russian President Vladimir Putin recently stated that gas prices in Europe have risen for buyers who have not signed long-term contracts with Gazprom.
"So, is the only option for Europe now is to remain on Russia's leash? No matter how unpleasant it was for us to admit it, but, apparently, it will be the case, at least in the short term. And in this situation, it's not the EU that we need to think about, but about how we will survive the upcoming heating season, given the shortage of gas in storage," said Mr. Yali. "The Kremlin's task is to force Ukraine to resume direct gas supplies from Russia, as well as to implement the Kremlin's scenario of the Minsk agreements in exchange for extending the contract for the transit of Russian gas through our GTS and, possibly, in exchange for certain gas discounts as early as this winter."
The political expert reminded how during last heating season Ukraine was buying electricity from Belarus and Russia. "That is, there is already a precedent. The Kremlin wants to 'finish' Kyiv, which once again did not read all the risks properly and neither did it make any safeguard steps in the spring and summer, when prices were 50% lower," Maksym Yali added.
... But there are still options
If the Kremlin sees no sanction risks, at least for now, how else could Europe respond? What are the options? Personally, we see Europe searching for alternatives, in particular, in increasing shale gas supplies from the United States. And then the market should do its work as such. In Poland, for example, which for a few years already has been seen as one of Washington's key European partners in the gas sector, there is a relevant LNG terminal, in the city of Swinoujscie. Moreover, the Poles intend to build two more – in 2022 and 2023, including in Gdansk. By the way, Ukraine with its GTS could also be actively involved in the process as analysts predict it could potentially play the role of a powerful gas hub of regional and even European significance.
After all, transmitting gas from the Persian Gulf or the eastern Mediterranean once Israel and the richest countries of the Arab world normalize relations could help the European continent reduce its dependence on Russian energy, In fact, this option no longer seems fictional…
Also, there is the prospect of building a 1,900-km EastMed pipeline (recall that in 2020, Greece, Cyprus, and Israel signed an agreement to jointly build the project), which, according to experts, is able to cover about 10% of Europe's gas needs.
"Of course, there is an alternative but it takes political will and time to implement it. Unfortunately, there is a fundamental pro-Russian lobby in the EU, especially in Germany, but also in France, Austria, and Italy. It is thanks to this lobby that Moscow has, in fact, managed to put the EU on the energy hook," says Oleksandr Kovalenko. He adds that the Western powers' response could be quite simple: "To begin with, the EU should ask Russia why it doesn't increase gas transit through the Ukrainian GTS, why it artificially creates a critical situation in the region, maintaining the level of annual transit through Ukraine within 40 billion cubic meters, while a few years ago this volume exceeded 90 bcm?"
Simply put, utilizing the capacity of Ukraine's GTS could have prevented the ongoing developments. "But Moscow isn't doing that," Mr Kovalenko said.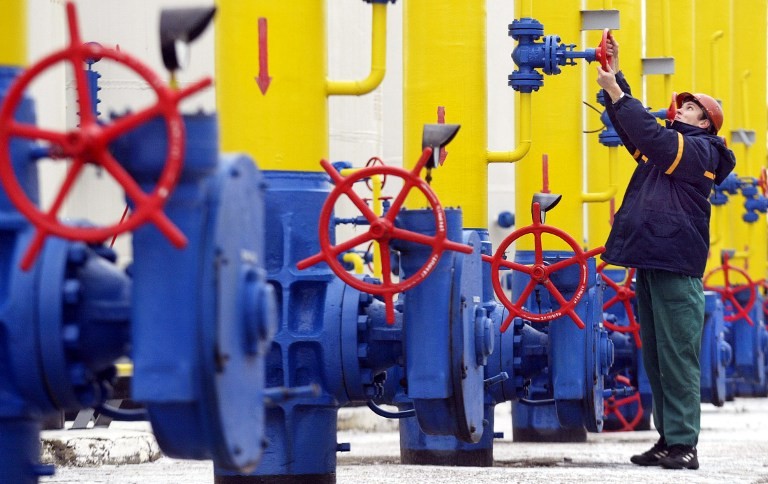 CEO of Naftogaz of Ukraine, Yuriy Vitrenko, shared this opinion in an interview with Glavcom: "We explained to our German partners that the problem of gas shortage in Europe and record price hikes can be solved very quickly. If Gazprom at least tries to show that it is ready to work by the rules, it should unlock access to the Ukrainian GTS for European companies that wish to receive gas on the Ukraine-Russia border. Then additional gas volumes would immediately flow to Europe and prices would plunge."
To this end, says Mr. Vitrenko, a point of sale needs to be created on the Gazprom Export platform, for example, at the Sudzhi gas metering station on the Ukraine-Russia border, to allow selling additional volumes which will then be transmitted to Europe, while European companies will be booking capacities in Ukraine.
"It will immediately solve the deficit problem and reduce prices immediately. Then there will be fewer reasons to claim that Gazprom uses gas as its geopolitical weapon," the Naftogaz CEO stressed.
Let's add that in this situation the United States has not yet had its say, on which everyone is waiting. Russia acts absolutely openly and demonstratively, so the players whose interests and security are being threatened by this "NS2 conspiracy" have the right to respond symmetrically. Let's see what happens… The heating season is about to start and that's when we will see what wins: arguments and concrete steps in favor of unlocking access to the Ukrainian GTS, or the Gazprom's "gas stick".
Myroslav Liskovych, Kyiv
im
P.S. On September 16, President Volodymyr Zelensky had set up a working group to work out proposals to reduce certain threats in the security and energy areas, as well as to minimize threats stemming from the construction of gas pipelines bypassing Ukraine. First of all, this applies to Nord Stream 2.
The team is headed by the chief of the President's Office, Andriy Yermak. The group also includes Head of the Security Service of Ukraine Ivan Bakanov; Chairman of the Board of Naftogaz of Ukraine Yuriy Vitrenko; Minister of Energy German Galushchenko; Secretary of the National Security and Defense Council Oleksiy Danilov; Minister of Justice Denys Maliuska; Head of the Foreign Intelligence Service Oleksandr Lytvynenko,; Ambassador to the United States Oksana Markarova; Ambassador to Germany Andriy Melnyk; Deputy Prime Minister for European Integration Olha Stefanyshyna; and deputy heads of the President's Office Yulia Svyridenko and Andriy Sybyga.
The working group may be supplemented by Adviser to the Minister of Energy Olena Zerkal and Ambassador Oleksandr Chaly (upon consent).