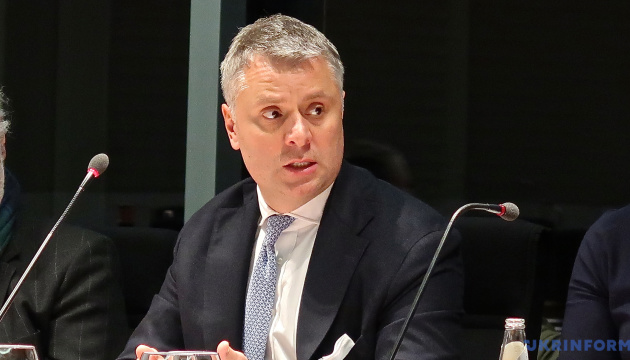 Launch of Nord Stream 2 could cause political destabilization - Vitrenko
Naftogaz of Ukraine CEO Yuriy Vitrenko has warned that the launch of Russia's Nord Stream 2 gas pipeline could lead to political destabilization.
Vitrenko said this on the sidelines of the YES Brainstorming forum in Kyiv on September 11, according to the Dom television channel.
"The biggest threat is the country's overall security. We are not exaggerating or playing. Indeed, in terms of energy security, the threat is smaller than in 2009. In terms of economic security, the threat is smaller because a percentage of GDP is smaller. But there will be [a threat] if this increases the risk of a full-scale war, if this destabilizes the political situation, because anti-Western forces will use it just for PR. They will say, look, the West is corrupt, everything is bad, etc.," Vitrenko said.
He stressed that political destabilization is a real risk that must be taken into account.
Gazprom CEO Alexei Miller on September 10 announced the completion of the Nord Stream 2 pipeline, which is to ensure the delivery of Russian natural gas to Europe bypassing Ukraine.
op