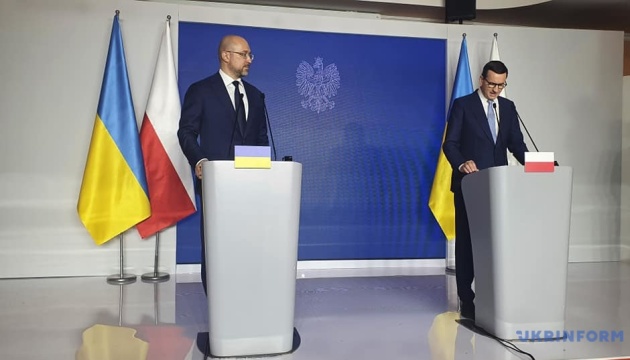 Poland's support very important for Ukraine's integration into ENTSO-E – Shmyhal
Poland's political and technical support for the synchronization of the Ukrainian power system with the European Network of Transmission System Operators for Electricity (ENTSO-E) is extremely important.
Prime Minister of Ukraine Denys Shmyhal said this at a meeting with Prime Minister of Poland Mateusz Morawiecki as part of his official visit to the Republic of Poland on September 9, according to the Government portal.
Shmyhal separately stressed the importance of Ukraine's integration into ENTSO-E, as provided by the Association Agreement between Ukraine and the EU.
"I am convinced that Poland understands and supports our aspirations to join the European energy system both against the background of the hybrid aggression of the Russian Federation and in the context of the prospect of Ukraine's membership in the EU," he said.
For his part, the prime minister of Poland noted that Ukraine's integration into ENTSO-E is a symbolic accession to Europe, and Poland stands ready to support Ukraine on this path.
In addition, Denys Shmyhal and Mateusz Morawiecki voiced their strong opposition to the completion of the Nord Stream 2 project, which poses a threat to the security not only of Ukraine and Poland, but of the entire European continent as well.
The prime ministers also raised the issue of countering the COVID-19 pandemic. Shmyhal thanked Poland for providing Ukraine with medicines worth almost EUR 4 million on August 24, as well as the delivery of the first batch of 650,000 doses of AstraZeneca vaccine.
At a joint press conference following the meeting, Shmyhal also invited Morawiecki to pay an official visit to Ukraine.
iy