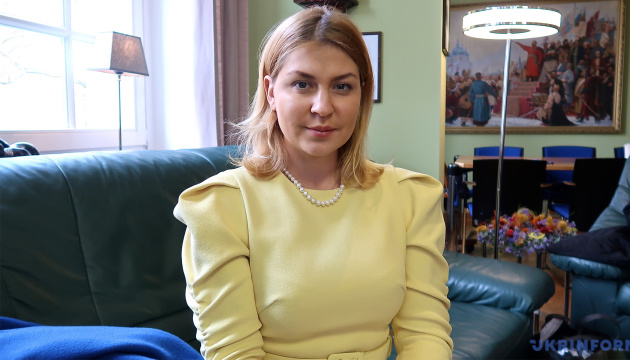 Ukraine launches modernization of main checkpoints on border with EU
The Office of the Ukrainian Deputy Prime Minister for European Integration has outlined next steps for the development of border infrastructure.
According to the Government portal, on September 2, a special meeting on the issues of functioning of international checkpoints was held under the chairmanship of Deputy Prime Minister for European and Euro-Atlantic Integration of Ukraine Olha Stefanishyna.
"Representatives of the Ministry of Economy, the Ministry of Finance, the Ministry of Infrastructure, the State Food and Consumer Service, the State Customs Service, the State Border Service and SE Ukrinteravtoservis coordinated efforts to modernize checkpoints across the state border," reads the report.
According to Stefanishyna, due to the Association Agreement, Ukraine has increased bilateral trade with the European Union.
"We are working on integration into the EU internal market, which will undoubtedly have a positive impact on the further growth of our trade. The load on checkpoints will grow. All this requires the development of checkpoints across the state border - both the opening of new and modernization of existing ones. First of all, it concerns the development of infrastructure, the quality of access roads, the arrangement of service areas and capacity increase," said.
During the meeting, the participants noted the launch of preparatory works and the beginning of modernization of priority checkpoints - Yahodyn, Krakivets, Uzhhorod, Chop (Tysa), and Luzhanka. At the checkpoints, it is planned to purchase vehicle inspection scanning systems, install intelligent video surveillance systems, construct a European-type warehouse for confiscated goods, etc.
iy