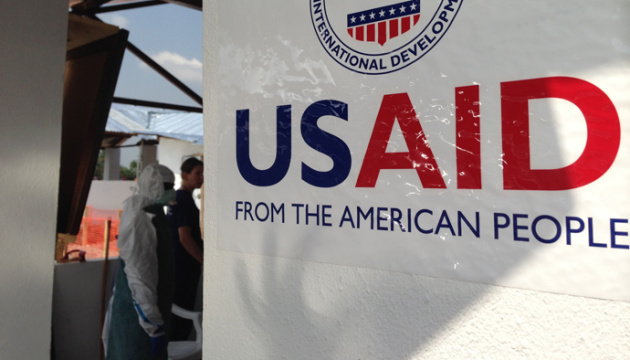 USAID provides Ukraine with USD 1.2B in aid over past seven years
The United States Agency for International Development (USAID) has provided Ukraine with more than USD 3 billion in aid over the past 29 years, of which USD 1.2 billion - over the past seven years.
Margot Ellis, Acting Assistant Administrator of the USAID Bureau for Europe and Eurasia (E&E), said this in an interview with Dom TV channel, Ukrinform reports.
In particular, she noted that the Ukrainian-American partnership has been going on since 1992, throughout this time the United States has been helping to build and strengthen democratic institutions in Ukraine.
"Since 1992, USAID has provided over USD 3 billion in assistance to Ukraine. Of this, USD 1.2 billion has been provided since 2014," Ellis said.
According to her, the volume of financial assistance provided to Ukraine by American partners has recently increased.
"This year we plan to allocate - and I'm talking only about USAID - about USD 220 million in aid. This level is quite consistent with the last few years. Since 2018, the volume of aid has ranged from USD 180 to USD 200 million. The amount includes both humanitarian aid intended for the most vulnerable segments of the population and what we call our long-term investments in Ukraine to build democratic institutions," the USAID representative explained.
As reported, the United States Agency for International Development (USAID) is an independent federal government agency that receives overall policy guidance from the Secretary of State. USAID provides economic, development, and humanitarian assistance around the world in support of the foreign policy goals of the United States.
ish