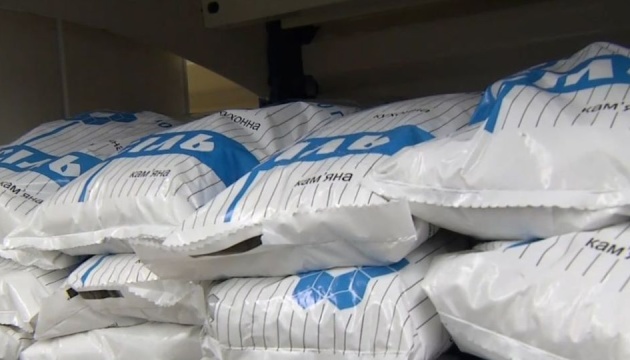 Artemsil increases production by more than 70% in Jan-July 2021
Ukraine's state-owned salt-producing enterprise Artemsil extracted 923.5 thousand tonnes of salt, which is 70.3% more than in the same period last year, Ukrinform reports, referring to the company's press service.
"The State Salt Production Company produced 923.5 thousand tonnes of salt in the first seven months of 2021. The volume of production is 6.9% higher than planned and 70.3% higher than last year," reads the report.
It is noted that the company extracted and processed 141.5 thousand tonnes of salt in July, which is 18.2% higher than planned and 72.8% more than in July 2020.
In January-July 2021, there was an increase in demand for almost all types of products. In particular, the production of salt that is transported unpackaged (bulk shipping) has more than doubled, up to 702.7 thousand tonnes, which is 76% of the total production.
In addition, Artemsil has increased shipments to near and far-abroad countries. The volume of supplies to the domestic market is also growing.
State-owned enterprise Artemsil is the largest company for the extraction and sale of table salt in Central and Eastern Europe. Established in 1881, the company is located in the city of Soledar, Donetsk region. In 2020, Artemsil produced 1.18 million tonnes of salt. The company shipped its products to 15 countries in 2020.
iy