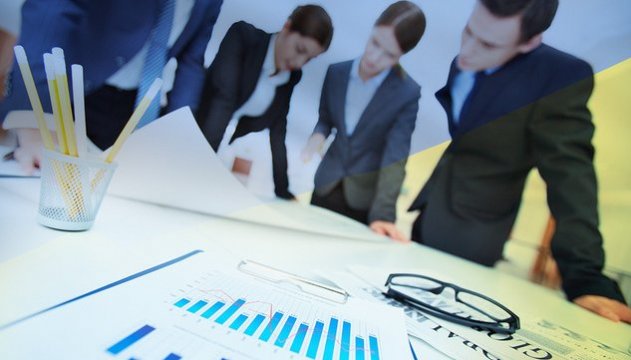 Ukraine's GDP grew by 1.7% in H1 2021 - Economy Ministry
Ukraine's gross domestic product in the first half of 2021 grew by 1.7% compared to the first half of 2020, the Ukrainian Economy Ministry's press service has reported.
"According to the latest estimates of the State Statistics Service, real GDP in the second quarter of 2021 grew by 5.4% compared to the same period last year after falling by 2.2%. According to the Economy Ministry, GDP in the first half of 2021 grew by 1.7% compared to the first half of last year," the report reads.
According to Ukraine's First Deputy Prime Minister, Minister of Economy Oleksii Liubchenko, the main factors that contributed to GDP growth included the resumption of activity in almost all types of economic activity, the intensification of construction amid the launch of a mortgage lending program, the growing implementation of Great Construction projects, and the favourable situation on foreign commodity markets.
"We are seeing a recovery in the manufacturing sector. All types of economic activity are showing growth, except for agriculture. These factors will compensate for the current lag in economic development and maintain a positive trend until the end of the year. Our goal is to achieve GDP growth of 4%," Liubchenko said.
He also added that the government had introduced unprecedented measures to support businesses in times of turbulence caused by the pandemic: "The Affordable Loans Program 5-7-9%, the state program to support businesses during quarantine, the introduction of a moratorium on inspections and much more. The state has taken all available measures to maintain the work of tens of thousands of Ukrainian companies and save hundreds of thousands of jobs. And we have already received results - a stable growth of actual GDP," Liubchenko said.
The main factors behind GDP growth in the second quarter of this year were signs of gradual recovery and the formation of optimistic business sentiment due to the easing of quarantine restrictions in the economy, high consumer demand and favourable conditions in foreign commodity markets.
The National Bank of Ukraine projected earlier that Ukraine's GDP in 2021 would grow by 3.8% due to domestic demand and favourable conditions for foreign trade.
op