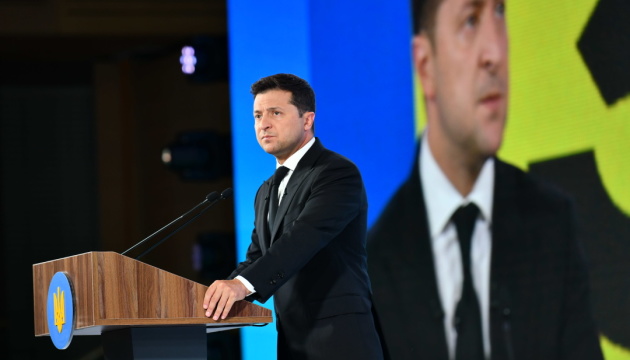 Ukraine receives $2B for gas transit annually – Zelensky
Ukraine receives $2 billion for gas transit annually, President Volodymyr Zelensky has said at the All-Ukrainian Forum "Ukraine 30. Humanitarian Policy".
"There are fundamental things we need to understand. For us, 'energy security' are not just words. We get $2 billion for [gas] transit," Zelensky said.
He stressed that this $2 billion is part of the funds that Ukraine spends on infrastructure, army, improvement of infrastructure, including energy infrastructure.
"As to the green course of Ukraine, it is about reducing production and use of gas, it is also about reducing heat generation," Zelensky said.
At the same time, according to Zelensky, Ukraine will need 10-15 years to transfer to renewable energy and get a real result. Thus, it is important for Ukraine to have needed gas reserves.
As reported, President Volodymyr Zelensky was on an official visit to Germany on July 11-12. In Berlin, Zelensky discussed the issue of completion of the Nord Stream 2 pipeline with Minister-President of North Rhine-Westphalia, Head of the Christian Democratic Union Armin Laschet, Federal President Frank-Walter Steinmeier and German Chancellor Angela Merkel.
iy