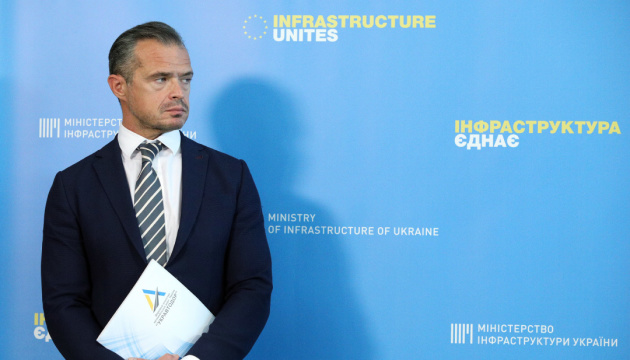 Poland brings new charges against former Ukravtodor head Nowak
The District Prosecutor's Office in Warsaw on Wednesday filed additional charges against former Ukravtodor head Slawomir Nowak.
Polish investigators accuse him of receiving bribes in the amount of 315,000 euros during the implementation of public orders for road construction in Ukraine, according to the Polish Press Agency (PAP).
"Today, the prosecutor announced a modified corruption charge against Slawomir N. It includes the acceptance of additional financial benefits in the amount of 315,000 euros for supporting a company in the process of obtaining and performing public orders for the construction and repair of roads in Ukraine," said Aleksandra Skrzyniarz, spokeswoman for the District Prosecutor's Office in Warsaw.
She added that the charge concerned the period when Novak served as acting chairman at Ukravtodor.
Nowak denied the charges and refused to provide any explanations.
On Wednesday, July 7, Poland's Central Anti-Corruption Bureau (CBA) detained a Ukrainian woman in Warsaw on charges of money laundering as part of criminal proceedings against Nowak.
On July 22, 2020, a Warsaw court arrested Nowak for three months on suspicion of committing corruption as head of Ukravtodor. His detention was the result of cooperation between Ukraine's National Anti-Corruption Bureau (NABU) and CBA, as well as the prosecutor's offices of both countries. Subsequently, his temporary arrest was extended two more times.
After his release on bail from a Warsaw pretrial detention center on April 12 this year, Nowak said he would not comment on anything in his case so that some careless words could not be used against him. He stressed that now "he is facing a struggle for his good name and truth."
Nowak headed the Ministry of Transport, Construction and Maritime Economy of Poland from 2011 to 2013. He served as acting head at Ukraine's state road agency Ukravtodor from October 2016 to October 2019.
op