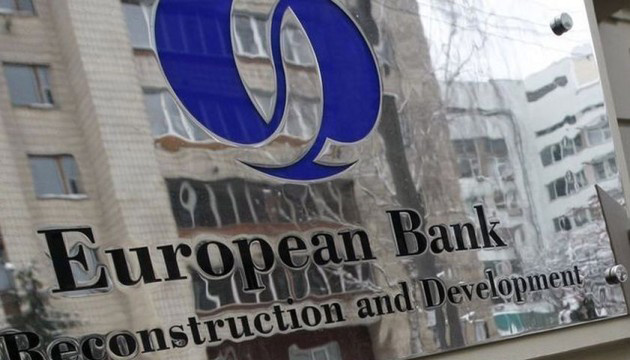 NBU, EBRD discuss financial sector reform in Ukraine
The National Bank of Ukraine and the European Bank for Reconstruction and Development (EBRD) discussed the current state of development of the Ukrainian financial sector, its further reform, and a number of topical issues of bilateral cooperation, according to the NBU press service.
During the meeting, the parties discussed in detail the progress in reducing the banking system's NPL ratio, and prospects for the privatization of state-owned banks. Special attention was paid to the draft law on restructuring the debt of the Deposit Guarantee Fund (DGF) and making Oschadbank the DGF's member.
"Among the pre-conditions for our investment is that the state-owned lender join the Deposit Guarantee Fund. It will contribute to creating a level playing field in the banking sector and will also put the DGF on a sound footing to fulfil its mission, once the relevant law is passed. In both these institutions, continued good governance remains essential for success," said Francis Malige, EBRD Managing Director, Financial Institutions.
The heads of the two institutions also discussed the need to create a stable, reliable, and transparent nonbank financial sector. An important step in this direction will be the sector's cleanup, the disclosure of the real owners of all nonbank financial institutions, and the expected passage of a number of relevant draft laws that are currently at various stages of consideration in the Verkhovna Rada of Ukraine.
"The National Bank of Ukraine is working on a quality-oriented and systemic overhaul of the regulatory framework, both for banks and nonbank financial institutions, in order to create conditions for their effective operation and ensure that consumer rights are safeguarded," NBU Governor Kyrylo Shevchenko noted.
The EBRD representatives praised the NBU's efforts to clean up the nonbank financial sector and increase the effectiveness of its supervision and regulation.
On a separate note, the parties discussed the development and implementation of the NBU's roadmap for sustainable and green finance, cooperation between the NBU and the EBRD under the swap agreement, the implementation of technical assistance projects aimed at evaluating the compliance of prudential regulation with EU requirements, and the NBU project office's efforts to facilitate the implementation of the Strategy of Ukrainian Financial Sector Development.