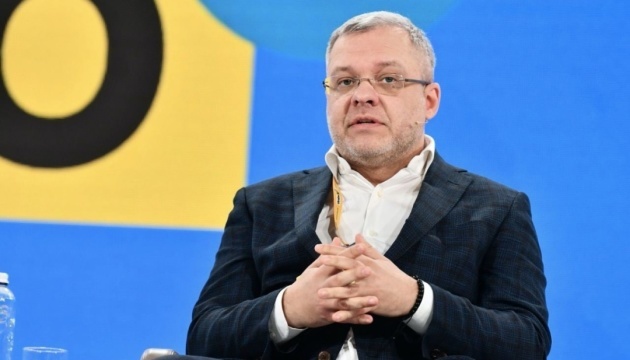 Halushchenko, European Commission representative discuss energy security of Ukraine and EU
Minister of Energy of Ukraine Herman Halushchenko held an online meeting with Ditte Juul Jørgensen, Director General of European Commission's Directorate-General for Energy.
During the meeting, the energy security of Ukraine and the EU and further development of cooperation in this area were discussed, Ukrinform reports with reference to the Government portal.
In particular, the parties touched upon the risks of launching the Nord Stream 2 gas pipeline. According to the minister, the implementation of this geopolitical project is the biggest threat to the Ukrainian and European energy markets.
"We appreciate the EU's support in reforming Ukraine's energy sector and reaffirming Ukraine's role as a long-term strategic gas transit partner of the European Union," Halushchenko said.
The parties also outlined the main areas of further cooperation: energy transition and implementation of the European Green Deal goals, sustainable energy development, synchronization of the Ukrainian energy system with ENTSO-E, development of Ukrainian energy markets and their integration with European ones, energy poverty reduction, transformation of coal regions.
"We aim to continue and intensify our strategic energy partnership, which is one of the key pillars of Ukraine's cooperation with the EU, in particular, in accordance with the Association Agreement and the goals of the European Green Deal," Halushchenko stressed.
At Jørgensen's initiative, agreements were reached on the establishment of a technical working group, where representatives of Ukraine and the EC will be able to work closely on the implementation of the annual action plan for 2021.
ol