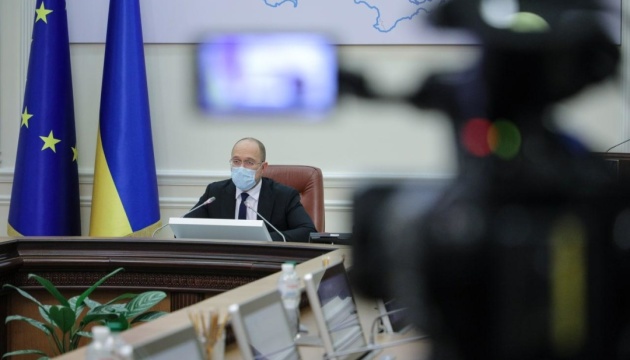 Government approves budget declaration for 2022-2024
The Cabinet of Ministers of Ukraine approved the Budget Declaration for 2022-2024.
"At a special meeting of the Government on May 31, the Budget Declaration was approved for the first time. The Budget Declaration for 2022-2024 is the Government's vision of the budget policy for the medium term. The document defines the main budget indicators to draft the State Budget for 2022," the press service of the Ministry of Finance of Ukraine informs.
The document contains general indicators of revenues and financing of the state budget, general limits of state budget expenditures, size of minimum wage, subsistence level, and other public policy objectives.
While drafting the Budget Declaration, the goals and priorities set by the Program of the President of Ukraine, the Program of Activities of the Cabinet of Ministers of Ukraine, forecast and program documents of economic and social development, in particular, the National Economic Strategy until 2030, were taken into account.
In the medium term, the Government's efforts will be aimed at maintaining macroeconomic stability, stimulating the economy to overcome the negative effects of restrictive measures imposed due to COVID-19.
The Budget Declaration provides for fiscal space which will be allocated within the state budget to priority areas.
The budget policy priorities defined by the Budget Declaration are the following: strengthening the defense and security of the state; developing agro-industrial complex; forming clean and safe environment; developing and digitalizing administrative services; strengthening energy independence; creating an effective and perfect system of social support and pensions; ensuring quality, modern, accessible and inclusive education; ensuring a quality level of healthcare; and increasing the level of transparency in public finance management.
The Government-approved Budget Declaration contains proposals for amendments to the Tax Code of Ukraine which will become a resource base for increasing state budget revenues in the medium term.
The Budget Declaration and the financial feasibility study will be submitted to the Verkhovna Rada of Ukraine within the period specified in Article 33 of the Budget Code.
ol