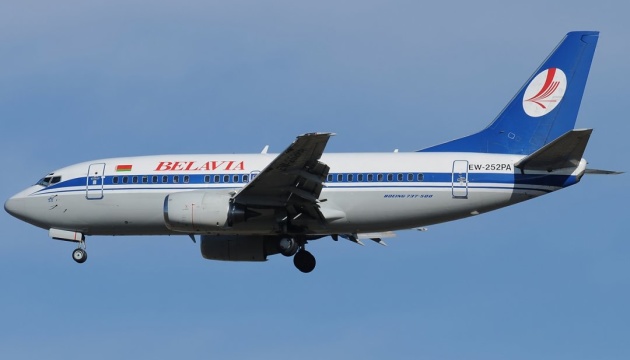 Belavia cancels flights to Ukraine, Latvia, Sweden
Belarusian airline Belavia has decided to cancel flights to and from a number of Ukrainian cities, as well as Riga (Latvia) and Stockholm (Sweden), according to a statement posted on the company's website.
"Due to the Ukrainian authorities' ban on Belavia flights, the airline is forced to cancel flights to/from Kyiv, Lviv, Odesa and Kharkiv from May 26 to August 25, 2021 (updated). On May 25, night flights B2 847 to Kyiv (departing at 22:40) and B2 833 to Odesa (departing at 23:40) will also be canceled," the statement reads.
In addition, the airline canceled all flights to and from Riga, scheduled from May 26, 2021 to June 25, 2021.
According to the statement, all flights to and from Stockholm have been canceled from May 26, 2021 to October 30, 2021.
Earlier, the Cabinet of Ministers of Ukraine decided at an extraordinary meeting that Ukraine would suspend air travel with Belarus from 00:00 on May 26.
On May 23, Belarusian security forces detained the founder of the Telegram channel Nexta, Roman Protasevich, after they forced the Ryanair plane he was traveling on from Athens to Vilnius to land in Minsk.
op