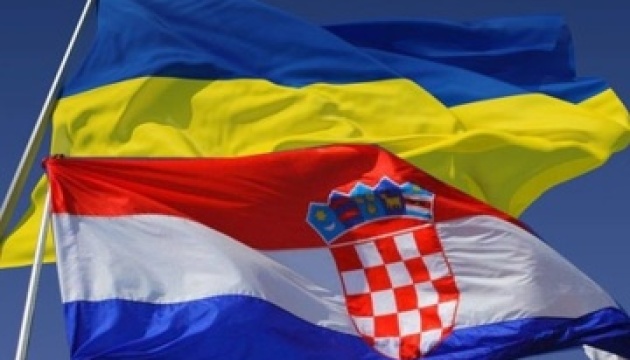 Ukraine, Croatia preparing for next meeting of joint commission on economic cooperation – Laputina
Ukraine and Croatia are preparing for the next meeting of the Joint Intergovernmental Ukrainian-Croatian Commission on Economic Cooperation, the press service of the Ukrainian Ministry for Veterans Affairs has reported.
Minister for Veterans Affairs of Ukraine Yulia Laputina, who chairs the Ukrainian part of the joint intergovernmental commission, said that the Ukrainian Ministry is interested in deepening cooperation and exchanging experience between the two countries, and invited the Croatian delegation to Kyiv for the next commission's meeting.
"Our countries have a similar history of fighting for their independence. Croatia has a unique experience in rehabilitating, socializing and providing state support to demobilized defenders and their families. The issue of economic reintegration in peacetime is also important. Deepening international and intergovernmental cooperation will promote economic growth. One of the main tools on this path is to build an effective and fair system of social protection for veterans," Laputina said.
In turn, Minister of Economy and Sustainable Development of the Republic of Croatia Tomislav Čorić said that the agenda should also include the issue of cooperation in the field of reintegration of veterans into peaceful life.
"Considering the challenges we face, our task is to improve the economic situation of our countries. To do this, it is important to establish cooperation between our countries. Now the cooperation on social and economic reintegration of war veterans is on the agenda of our commission. Further [work] will include the issue of cooperation in the field of healthcare, archival work and interregional cooperation," said Čorić.
iy