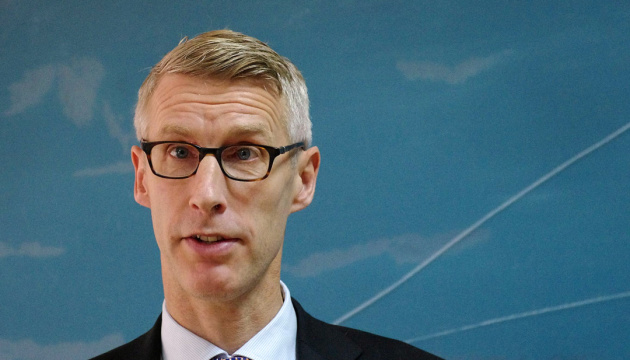 IMF says preserving inflation targeting, flexible exchange rate a key part of SBA with Ukraine
Preserving the inflation targeting framework and the flexible exchange rate regime is a key part of the Stand-By Arrangement (SBA) with Ukraine, IMF Resident Representative in Ukraine Goesta Ljungman has said in an interview with Interfax-Ukraine.
"Preservation of these reforms [organizational and institutional reform of the National Bank of Ukraine] and continued progress in strengthening the National Bank is a key part of the current Stand-By Arrangement with Ukraine. Specifically, on the economic policy front, this means preserving the inflation targeting framework and the flexible exchange rate regime," he said.
Ljungman said the key achievements of the National Bank included the reorientation of monetary and exchange rate policy, the clean-up of the banking sector, the modernization of banking regulation and supervision, and strengthening of the anti-money laundering framework.
He noted that it was important for Ukraine to continue strengthening banking regulation and supervision in the interest of keeping the banking system safe and able to continue providing credit to household and firms.
According to Ljungman, it is critically important to protect the NBU and its staff from undue external pressure because policies that are unequivocally good for economic stability and well-being of the Ukrainian people are not always going to be popular with everyone.
Ukrainian Finance Minister Serhiy Marchenko said on March 29 that in order to resume cooperation with the International Monetary Fund, Ukraine must return to its obligations to the IMF. In particular, according to him, Ukraine must restore the rights of the National Agency on Corruption Prevention, restore the independence of the National Anti-Corruption Agency, judicial reform, gas and electricity markets.
On June 9, the IMF Executive Board approved a new 18-month Stand-By Arrangement for Ukraine with total funding of $5 billion. Ukraine received the first tranche of $2.1 billion on June 12.
Between December 2020 and February 13, 2021, the IMF reviewed the Stand-By Arrangement, but no agreement was reached at the staff level. Ukraine, for its part, has promised to take the necessary measures to complete the review of the IMF program.
op