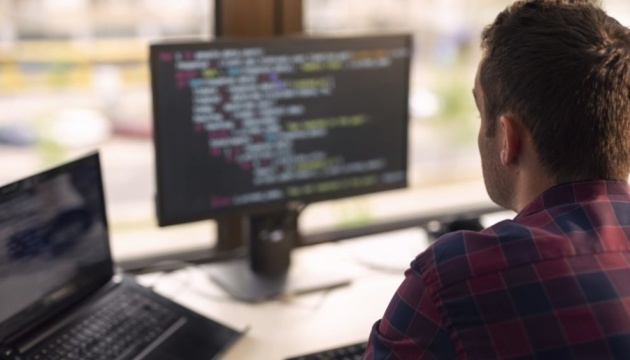 MFA, IT Ukraine Association to promote Ukrainian IT companies abroad
The Ministry of Foreign Affairs of Ukraine in partnership with IT Ukraine Association has launched the IT Export Boost project to promote exports of IT services of Ukrainian companies, the ministry's press service reports.
"I am pleased to announce a new partnership between the Ministry of Foreign Affairs and Ukrainian business to create new opportunities for Ukrainian companies in foreign markets. The Ministry of Foreign Affairs and IT Ukraine Association have launched the IT Export Boost project to promote Ukrainian IT exports around the world. We are speaking about 14 countries: the United States, Great Britain, Israel, Japan, Singapore, the Republic of Korea, India and seven other European countries (Switzerland, Germany, the Netherlands, Sweden, Denmark, Finland, and Norway)," said Minister of Foreign Affairs Dmytro Kuleba.
According to him, Ukraine's diplomatic missions in these countries will help Ukrainian IT companies to establish contacts with potential customers from both the public and private sectors.
"Ukrainian IT services are already closely integrated into the international market and bring more than $5 billion in foreign exchange earnings to the country. In 2020, many sectors of the economy suffered from the pandemic, whereas exports of the IT industry grew by $853 million, or more than 20%. The share of computer services in the country's total exports has reached 8.3%. The IT Export Boost project should provide additional impetus not only to exports, but also attract research centers of international companies to Ukraine," Kuleba said.
The ministry also informed that the Council of Exporters and Investors at the Ministry of Foreign Affairs is a platform where the Ministry of Foreign Affairs accumulates information on investment and trade opportunities from around the world, as well as facilitates business contacts between Ukrainian exporters and importers abroad.
IT Ukraine Association is the largest professional association of Ukrainian service and product companies, representing the interests of more than 50,000 IT specialists. As of March 2021, the association represents the interests of 54 IT companies and more than 52,000 IT professionals. The mission of the association is to provide favorable conditions for sustainable development of information technology in Ukraine.
iy