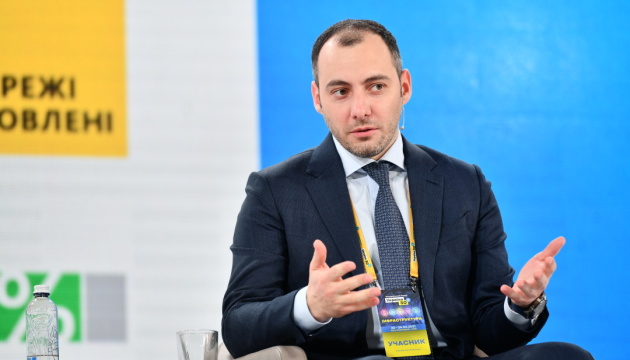 Ukravtodor to cooperate with EBRD in combating corruption - Kubrakov
Over 30 specialists of the European Bank for Reconstruction and Development (EBRD) will be involved in the activities of Ukravtodor at the level of consultations in 2021 - from the procurement stage to the commissioning of roads, Ukravtodor Chairman Oleksandr Kubrakov has said.
He said this at the All-Ukrainian Forum "Ukraine 30. Infrastructure," according to an Ukrinform correspondent.
Thus, Ukravtodor will be the first institution in Ukraine to receive EBRD support in the fight against corruption, he said.
The involvement of specialists became possible after the signing of a memorandum with the EBRD. "I think this will be an interesting and responsible project for us. By the way, the EBRD wants to further extend this practice to other government agencies with which they cooperate in Ukraine," Kubrakov said.
In addition, Ukravtodor is implementing a number of anti-corruption reforms with the support of USAID and other Western donors, he said. According to Kubrakov, all tender documents will be translated into electronic format, and open registers of asphalt plants will be created.
The agency also aims to liberalize pricing at all stages of work on the facilities, from the project stage to reporting on the performance of work, he said.
Deputy Head of the President's Office Kyrylo Tymoshenko said earlier at the forum that it was planned to upgrade 6,500 kilometers of Ukrainian roads this year.
op