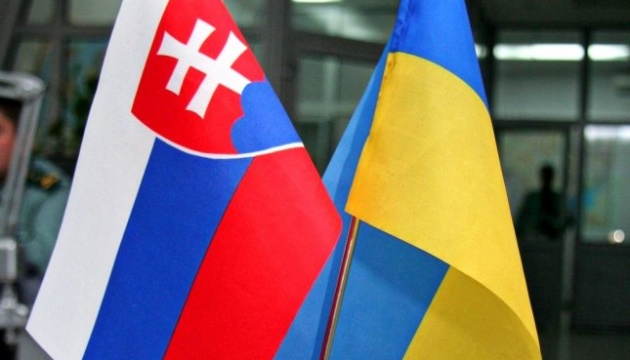 Ukraine, Slovakia agree to develop trade ties
On February 16, Minister of Foreign and European Affairs of the Slovak Republic Ivan Korčok paid his first working visit to Ukraine at the invitation of Minister of Foreign Affairs of Ukraine Dmytro Kuleba.
"Ukraine and Slovakia have exemplary relations. There are no obstacles or problematic issues that would prevent us from implementing joint projects," Kuleba said.
The minister thanked Slovakia for its consistent support of Ukraine on its path to European and Euro-Atlantic integration, Ukraine's territorial integrity and sovereignty, as well as for its active position on EU sanctions policy in response to Russia's aggression.
The ministers agreed to develop trade ties between Ukraine and Slovakia.
"The Council of Exporters and Investors at the Ministry of Foreign Affairs of Ukraine and the Council of Slovak Exporters signed a memorandum of cooperation. This is a concrete step to revive trade contacts between our countries," Kuleba noted.
The two ministers agreed to hold a business forum between Ukrainian and Slovak companies under the auspices of the Ministries of Foreign Affairs of the two countries this year.
The parties discussed in detail further cooperation in the energy sector, agreed to work together to facilitate border crossings and introduce joint control at border crossing points.
Dmytro Kuleba and Ivan Korčok signed a Plan of Consultations between the Ministries of Foreign Affairs of Ukraine and Slovakia for 2021-2022.
ish