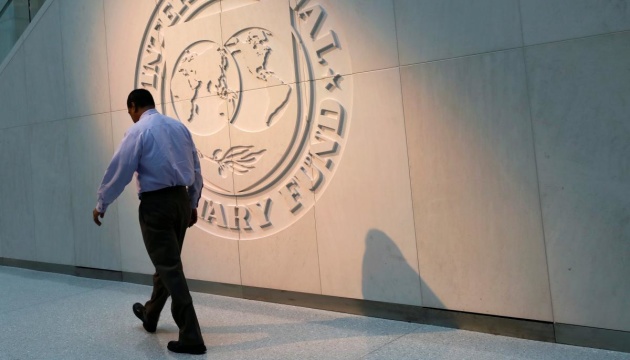 Lack of IMF tranche in 2021 will not be a disaster for Ukraine – Hetmantsev
It will be much more difficult for Ukraine to go through 2021 without an IMF tranche, but this will not be a disaster for the country, Chairman of the Verkhovna Rada Committee on Finance, Tax and Customs Policy Danylo Hetmantsev has said.
He said this at a briefing in the Verkhovna Rada on Monday, an Ukrinform correspondent reports.
"It will be much more difficult for us to go through 2021 without the IMF tranche, but it will by no means be a disaster. We have the appropriate resources, we have the appropriate capabilities to implement this. There will be no disaster. Budgetary obligations will be fulfilled; there will be financial and exchange stability in the country," Hetmantsev said.
He added that cooperation with the Fund and other international partners should satisfy the interests of all parties.
"We must find the right balance in these negotiations so as not to cross the red lines of either our sovereignty or the interests of Ukrainians," Hetmantsev added.
At the same time, the MP did not answer the question of what red lines are in question.
On February 13, IMF Resident Representative in Ukraine Goesta Ljungman announced that the IMF mission had completed its work in Ukraine, but the decision to review the Stand-By Arrangement had not yet been made.
In particular, he noted that in the period from December 21 to 23 and from January 11 to February 12, IMF specialists discussed with representatives of the Ukrainian government the progress in the implementation of measures and reforms that are part of the government's action program supported by the Stand-By Arrangement.
"The discussion was productive; however, more progress is needed towards completing the first revision of the program. The discussions will continue," Ljungman said.
The IMF mission has been working in Ukraine since December 21, 2020 in a remote format due to COVID-19. But then it took a break for the holidays. After the holidays, on January 11, the IMF mission resumed its work in Ukraine.
On June 9, the IMF Executive Board approved a new 18-month Stand-By Arrangement for Ukraine with total funding of USD 5 billion. Ukraine received the first tranche of USD 2.1 billion on June 12.
ish