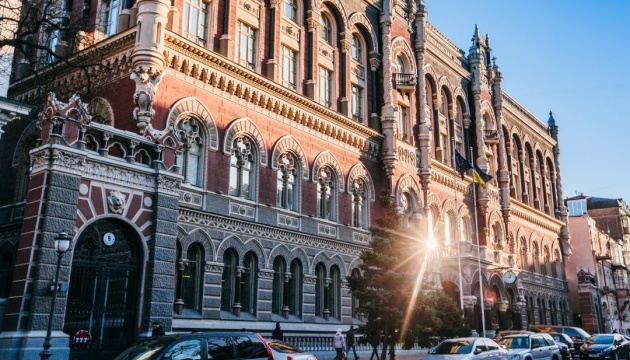 NBU warns of risks of cooperation with citizens subject to U.S. sanctions
The National Bank of Ukraine (NBU) has informed banks about the risks of cooperation with Ukrainian citizens who have recently been sanctioned by the United States, including Ukrainian MP Oleksandr Dubinsky.
This is stated in a letter from the NBU on the inclusion of individuals and legal entities from Ukraine in the U.S. sanctions list, which was sent to Ukrainian banks, the Independent Association of Ukrainian Banks, the Association of Ukrainian Banks, and the Financial Services Markets Association.
"According to information received from the Ministry of Foreign Affairs of Ukraine, the United States on January 11, 2021 included seven citizens of Ukraine and four media organizations registered in Ukraine in the U.S. Treasury Department's Specially Designated Nationals and Blocked Persons List (OFAC SDN List) in accordance with Executive Order 13848 of September 12, 2018 issued by the President of the United States 'Imposing Certain Sanctions in the Event of Foreign Interference in a United States Election States'," the letter reads.
In this regard, the NBU drew attention to the risks associated with financial transactions with persons who were included in the OFAC SDN List, and invited financial institutions to take appropriate precautions to manage such risks.
On January 11, the U.S. Department of the Treasury's Office of Foreign Assets Control (OFAC) took additional action against seven individuals and four entities that are part of a "Russia-linked foreign influence network" associated with Andrii Derkach. U.S. sanctions have been imposed on former Ukrainian government officials Kostiantyn Kulyk, Oleksandr Onyshchenko, Andriy Telizhenko, and current Ukrainian MP Oleksandr Dubinsky, who released the so-called "Derkach's tapes." In addition, the "blacklist" includes members of Derkach's team - Petro Zhuravel, Dmytro Kovalchuk and Anton Symonenko.
Restrictions have also been imposed against NabuLeaks, Era-Media TOV, Only News and Skeptik TOV. In May 2020, MP Andrii Derkach released audio recordings that may indicate the alleged influence of former U.S. Vice President Joe Biden on former Ukrainian President Petro Poroshenko. The recordings date back to 2015-2016. According to Derkach, he received the "tapes" from investigative journalists, and Poroshenko personally recorded the conversations. On September 10, 2020, the U.S. Department of the Treasury designated four Russia-linked individuals, including Derkach, for attempting to influence the U.S. electoral process.
op