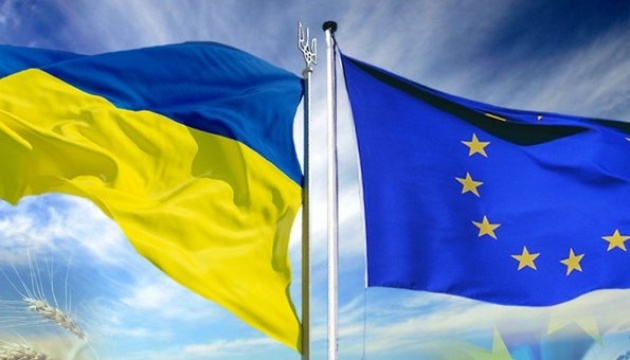 Petrashko: 40.7% of Ukraine's foreign trade accounts for EU
Minister of Economic Development, Trade and Agriculture Ihor Petrashko has said that 40.7% of the total volume of Ukrainian foreign trade in goods accounted for the countries of the European Union.
"The EU is Ukraine's main trading partner with a share of trade in goods of 40.7% of Ukraine's total foreign trade," Petrashko said on the air of the Priamyi TV channel.
According to him, Ukrainian enterprises are becoming competitive at the European level, liberalization of conditions and the elimination of restrictions left over from 2015 continue.
"In fact, from 2022 there will be no restrictions on trade in industrial goods with the EU, which means no duties or quotas," the minister stressed.
He added that in October 2020, active work began on an "industrial visa-free regime", which has not been carried out since the 2000s.
Petrashko noted that the "industrial visa-free regime" will allow Ukrainian manufacturers and exporters to mark their products with the European conformity mark (CE marking) and freely sell them on the EU market without additional certification.
So far, 15 online meetings of the mission on "industrial visa-free regime" have been held. This year, the mission will resume its work on January 15, the minister said.
As Ukrinform reported, on December 11, 2020, Deputy Prime Minister for European and Euro-Atlantic Integration Olha Stefanishyna said that Ukraine had agreed with the European Union to sign the Agreement on Conformity Assessment and Acceptance of Industrial Products (ACAA) for certain types of value-added products.
ish